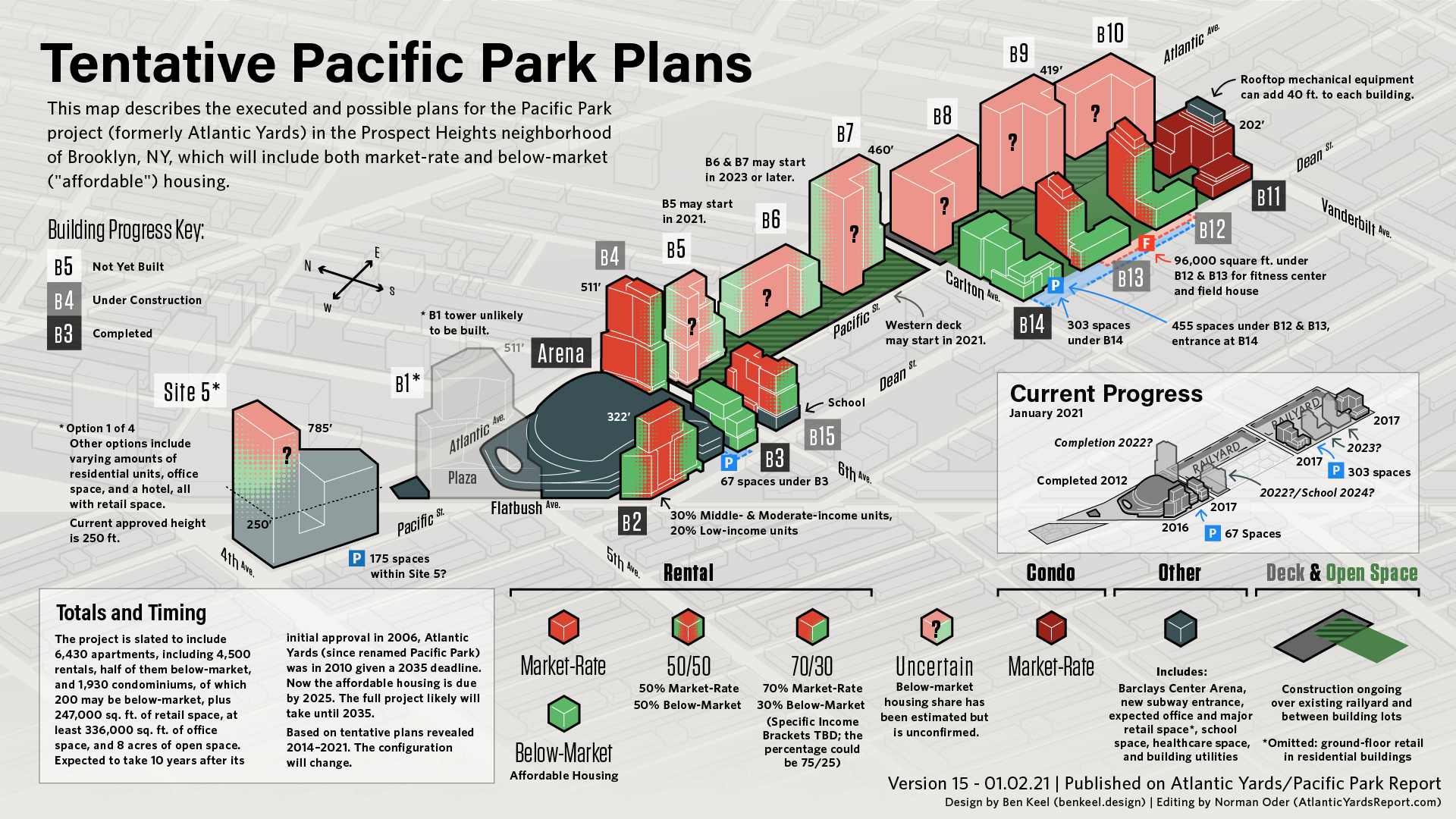 P
acific Park Plans Infographic
Atlantic Yards/Pacific Park Report, August 2017 – January 2021
This
living infographic
is an ongoing collaboration between myself and Norman Oder, a veteran journalist and New York City tour guide. It summarizes the present status and future of the mega-development, which aims to bring 4,500 rental units to the Prospect Heights neighborhood of Brooklyn. 2,250 of those units are to be priced at below-market rates.
Norman summarizes the project this way
on his site
,
 where he has reported on the project at a daily pace 
since 2005:
Atlantic Yards/Pacific Park is complicated, and it's changed a lot. Four of 15 (or 16) towers have been built (plus the Barclays Center). Four are under construction.
That's rather slow progress for a project announced in 2003, approved in 2006, and re-approved in 2009, though momentum is increasing, given that the under-construction towers should deliver 1,969 total apartments, 30% of them income-restricted, or "affordable."
The project aims to be done by 2035. However, all the below-market units are to be completed by 2025, else the project developer faces monthly fines until completion. 
Click this gallery for close-up vignettes: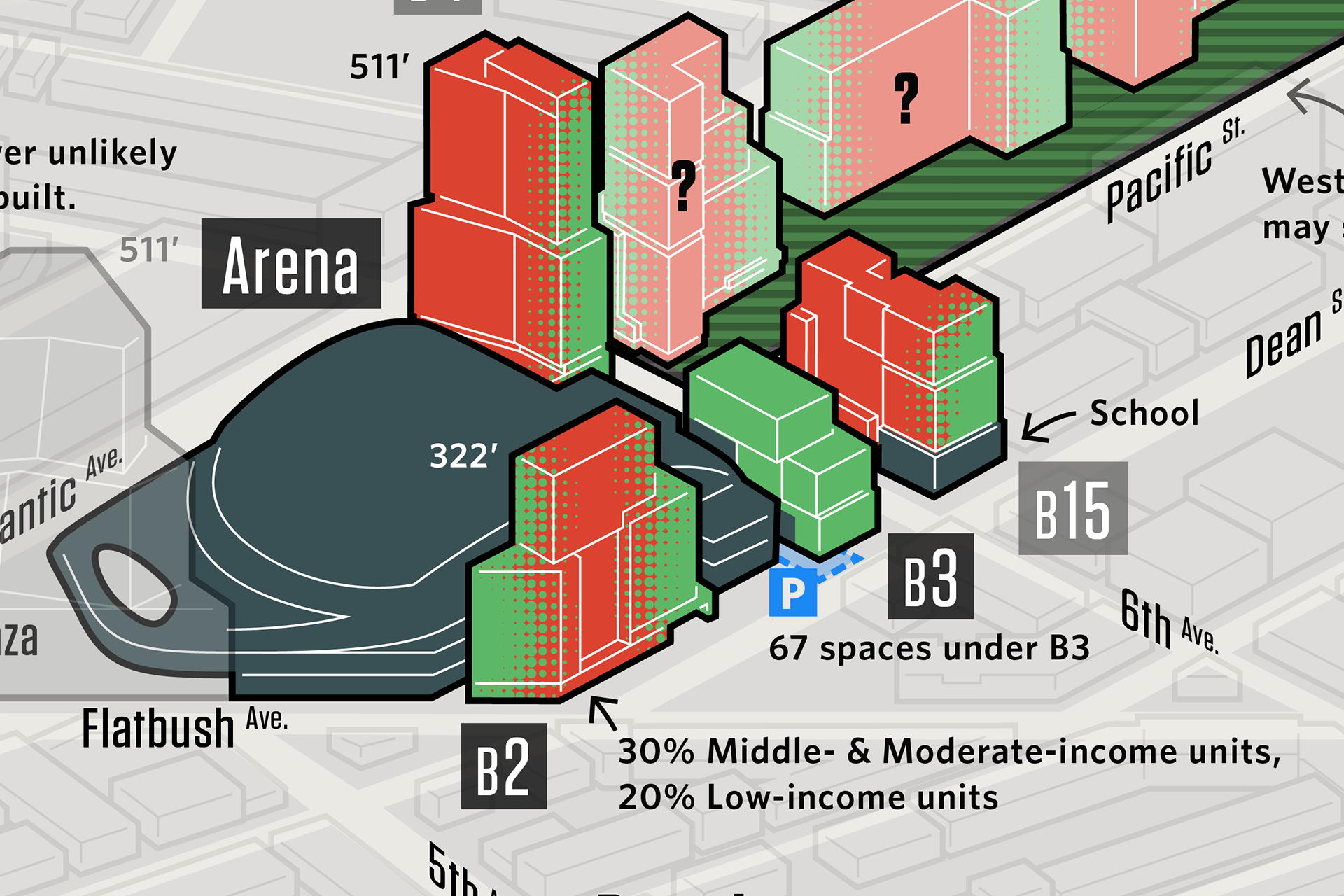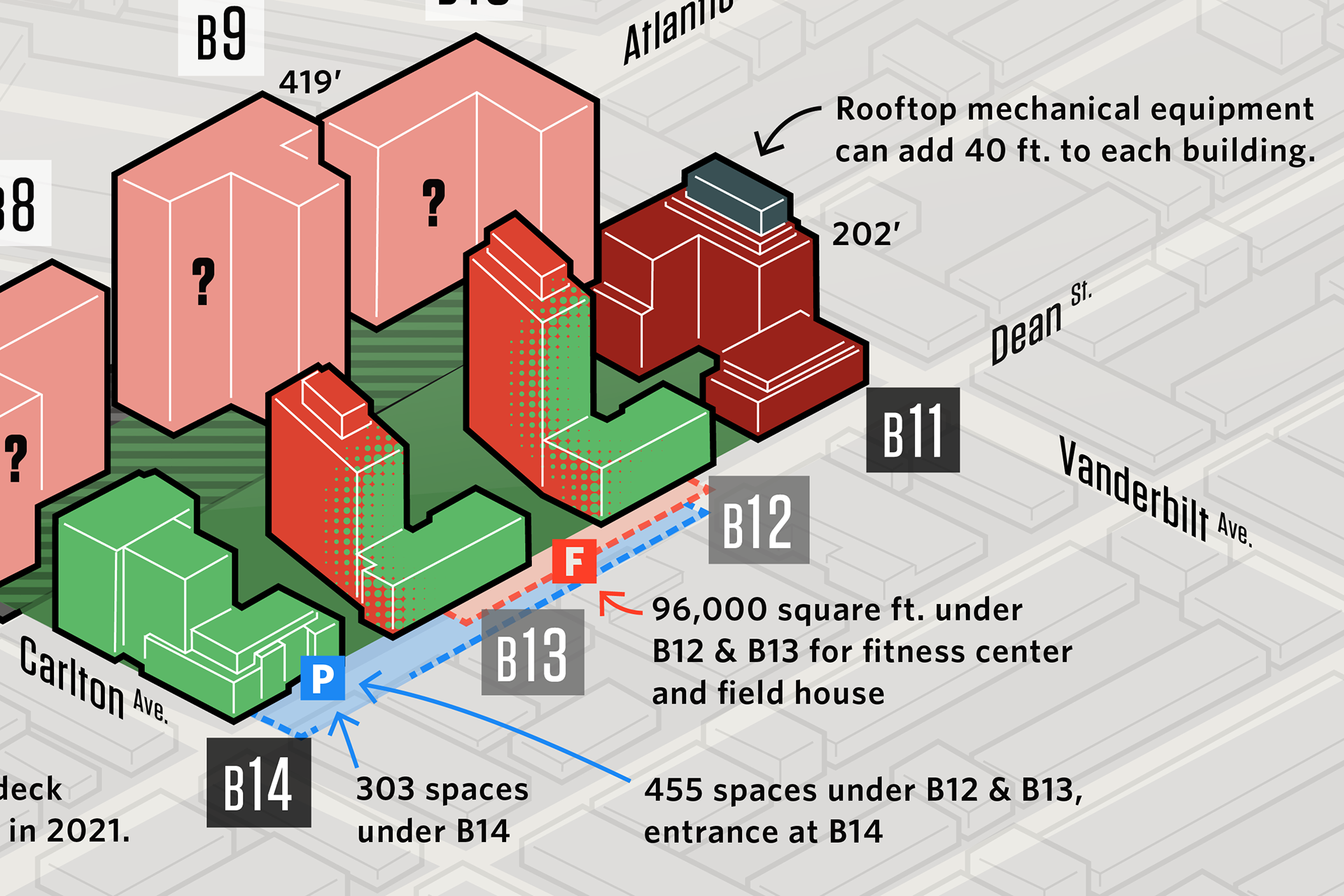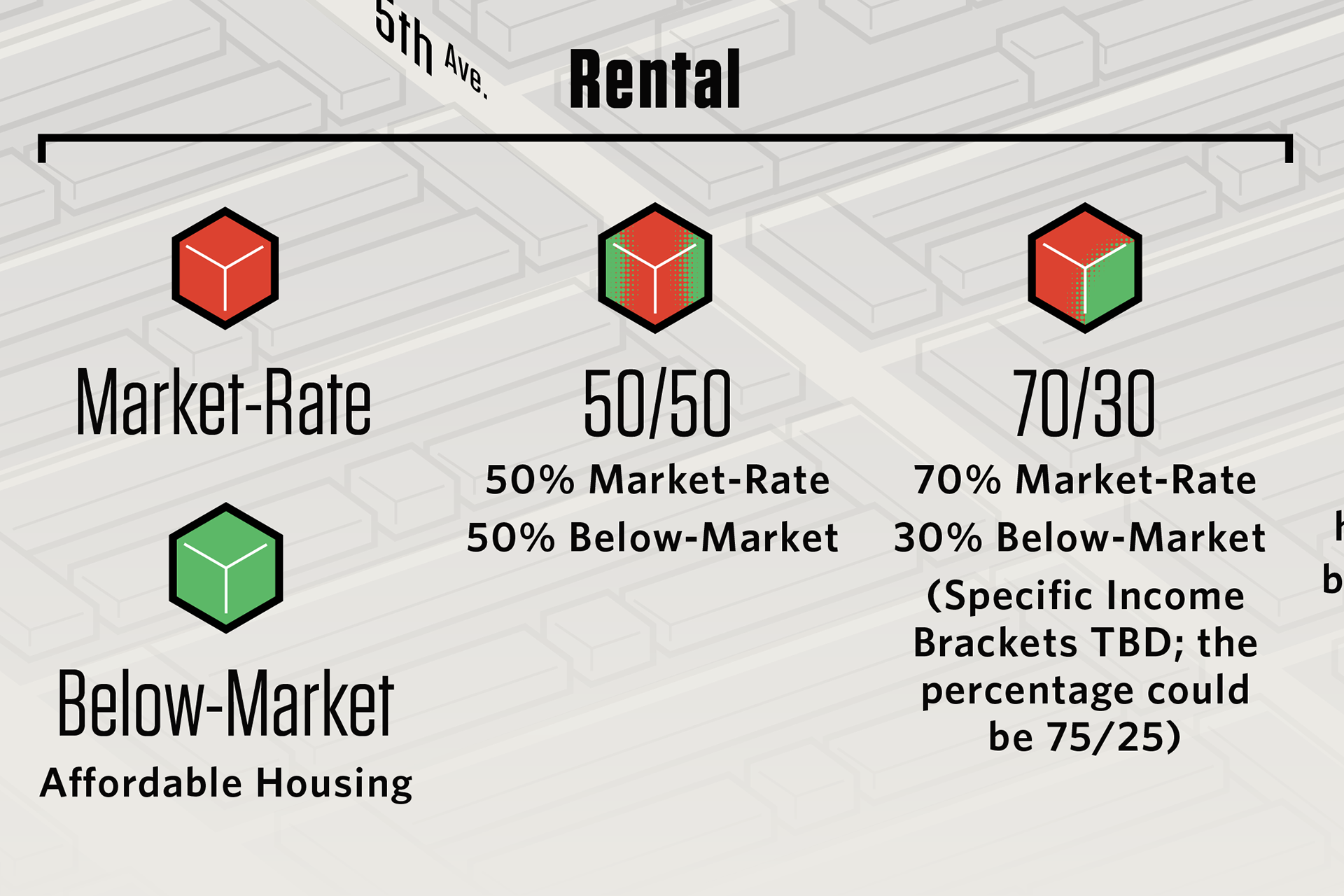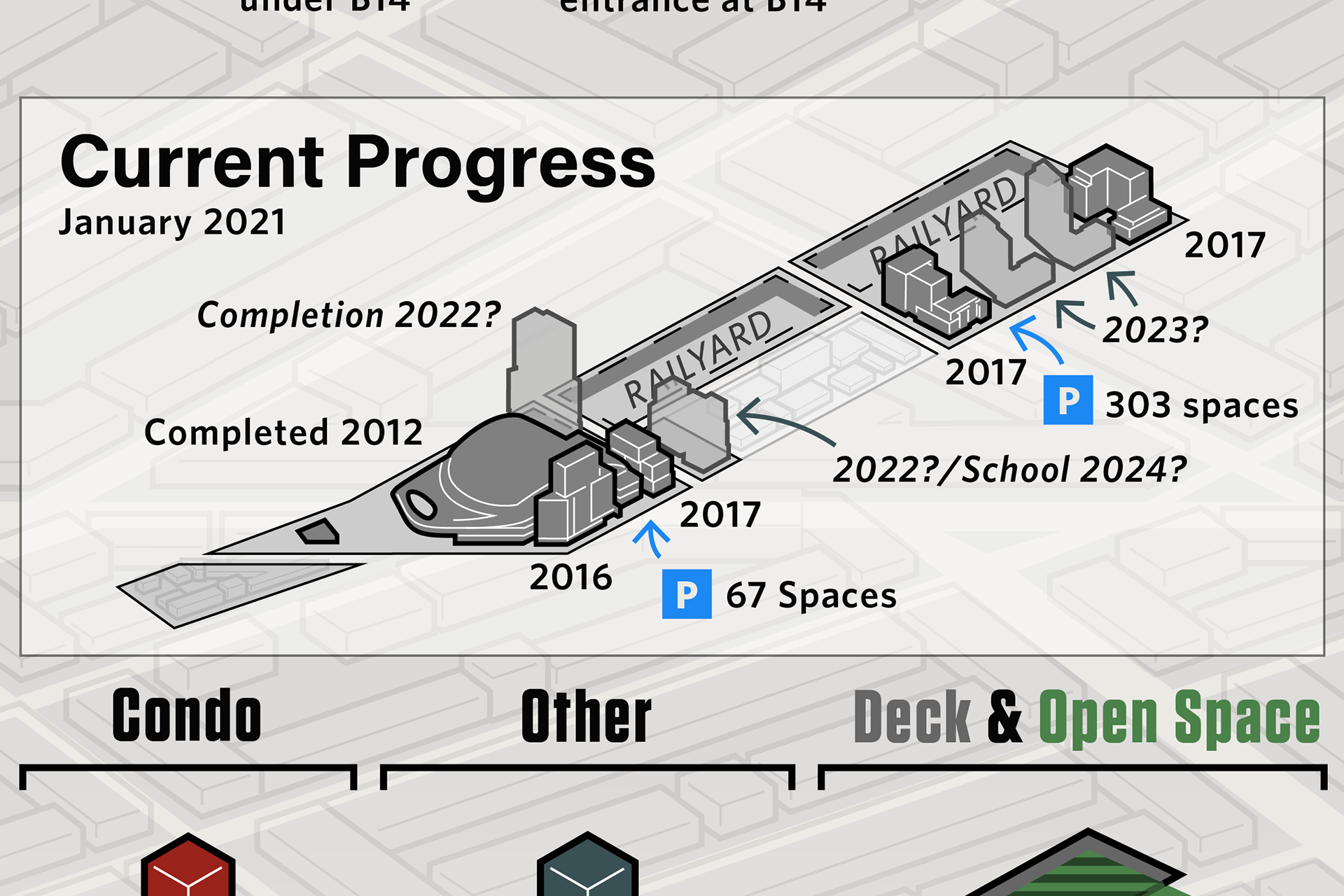 Our partnership started when I consulted him on the strategy of my
senior capstone project.
At that point, the best illustration I could find of the below-market units to come was a 2014 graphic from the developer of the project, Greenland Forest City Partners (below). It's informative and accurate, but lacks context of the neighboring blocks and is hard to quickly analyze.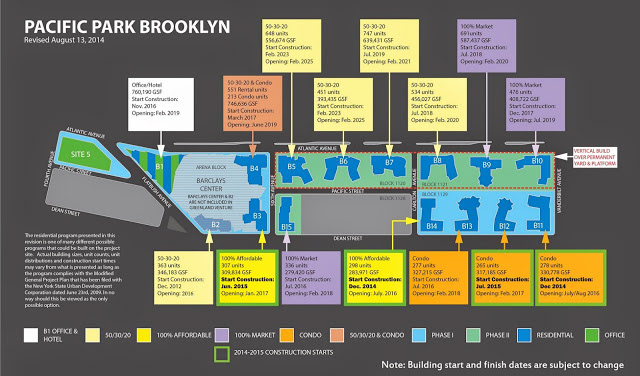 In order to provide the information in the 2014 map with the 3D context of renderings, I needed a model of the buildings to determine the best view.  I made a simplified model of the buildings and neighborhood, and then traced and filled in the buildings in Illustrator.