Queensway: 
Cincinnati business district Wayfinding
University Collaborative Project, Summer 2016
The Central Business District of downtown Cincinnati has a lot to offer: beautiful Fountain Square, a large Public Library, events at the Duke Convention Center, and plenty of popular hits in between. However, many Cincinnati residents see CBD as a barrier between highly developed areas like Over The Rhine (OTR) to the North and the Banks parks and stadiums to the South.  Over the course of this summer semester, I collaborated with four other classmates to research local issues and develop a wayfinding system and development program to break down this perceived barrier. By tracing a walking path through CBD and renovating existing structures, we aimed to connect the isolated areas of activity along a circuit to guide pedestrians to where they needed to go while exposing them to other areas of interest.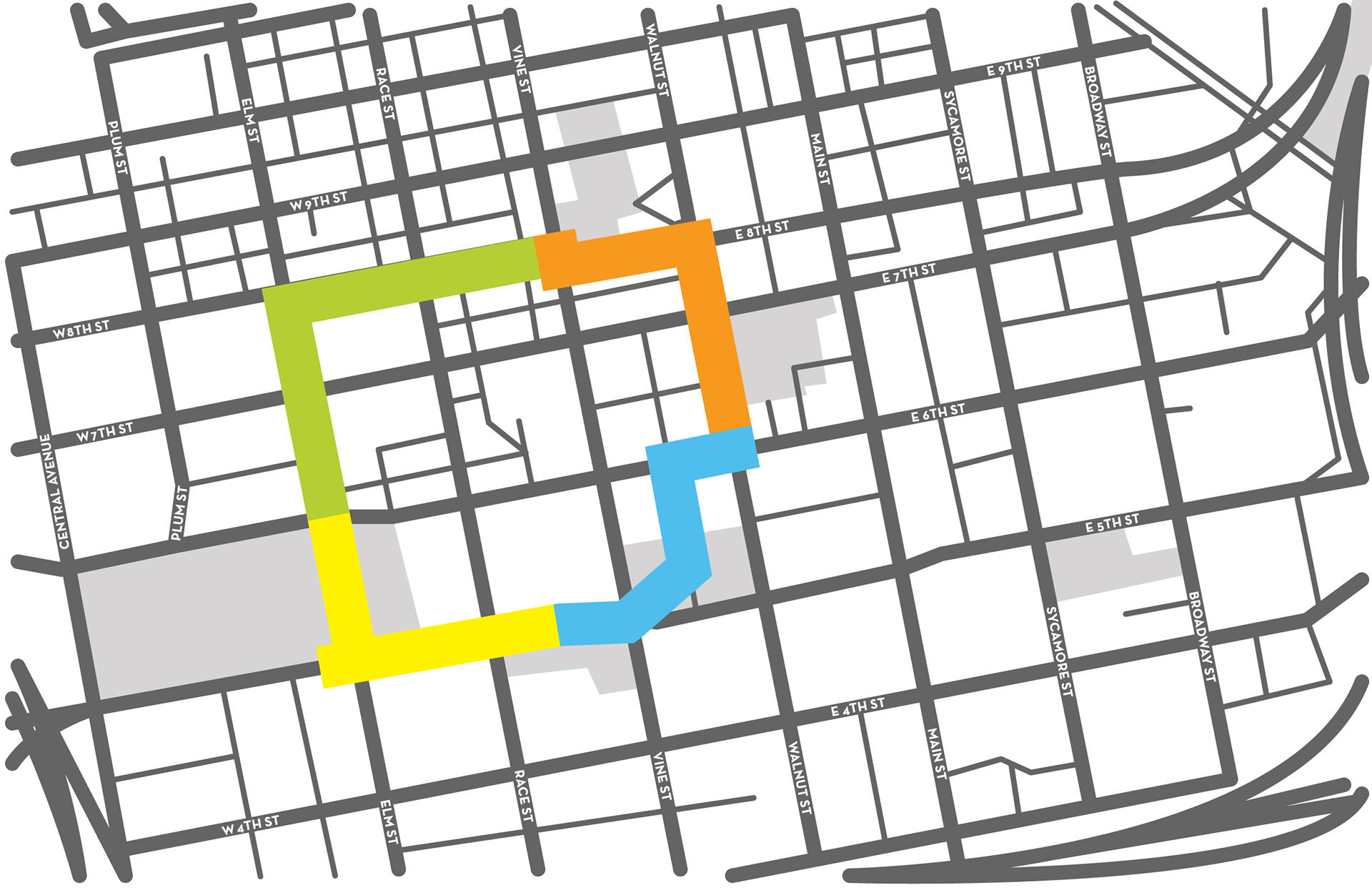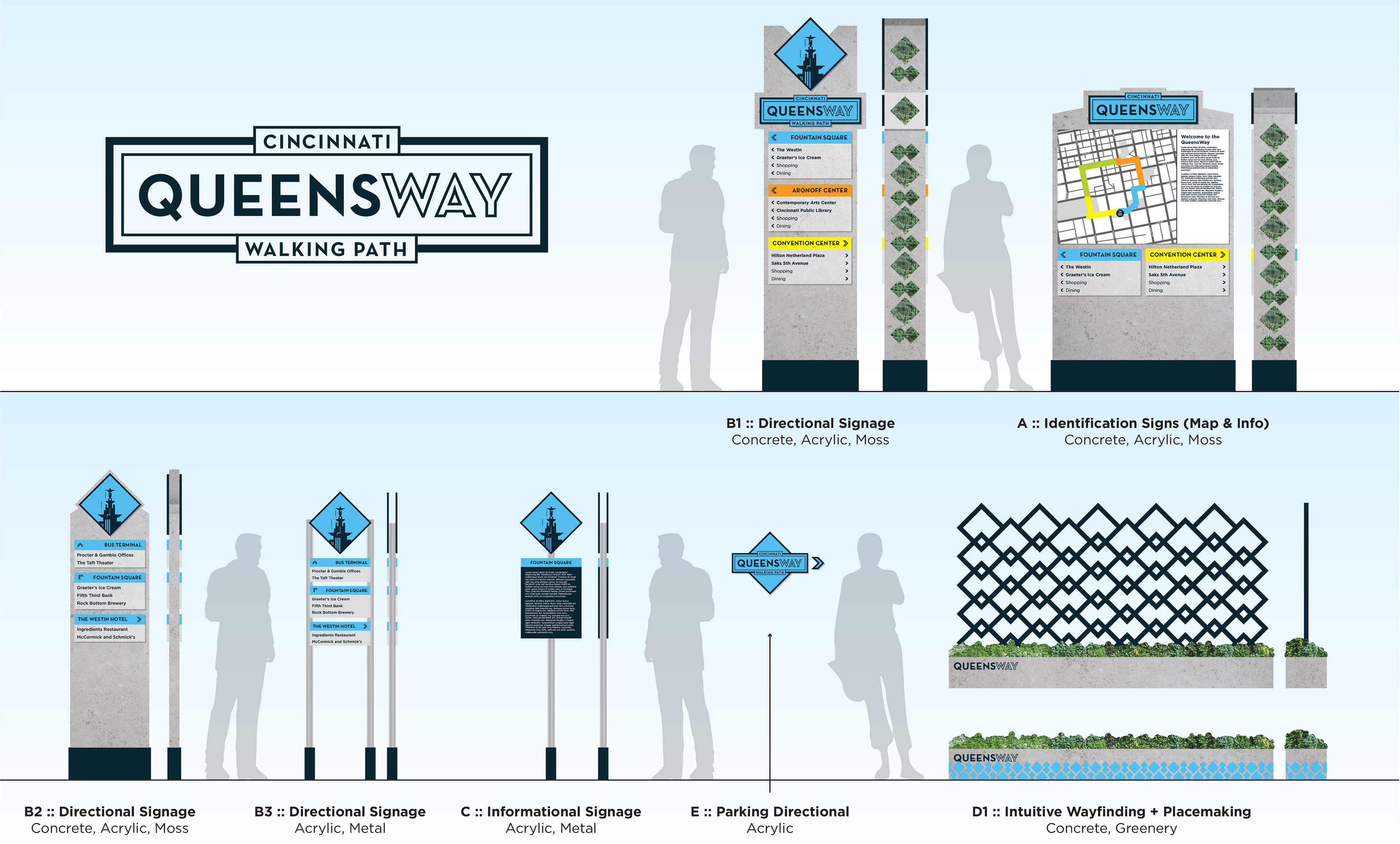 Signs like A and B1 would be located at Zone intersections and corners of the Queensway respectively. Others would be located along the path to guide walkers to destinations off the Circuit with smaller directionals to direct them back. C would highlight landmarks of note, while D would add
low-profile greenery to the area.
Signage structure and graphics are based on found patterns and in the CBD area. Old department stores may now contain new office space, but their art-deco patterning still influences local atmosphere.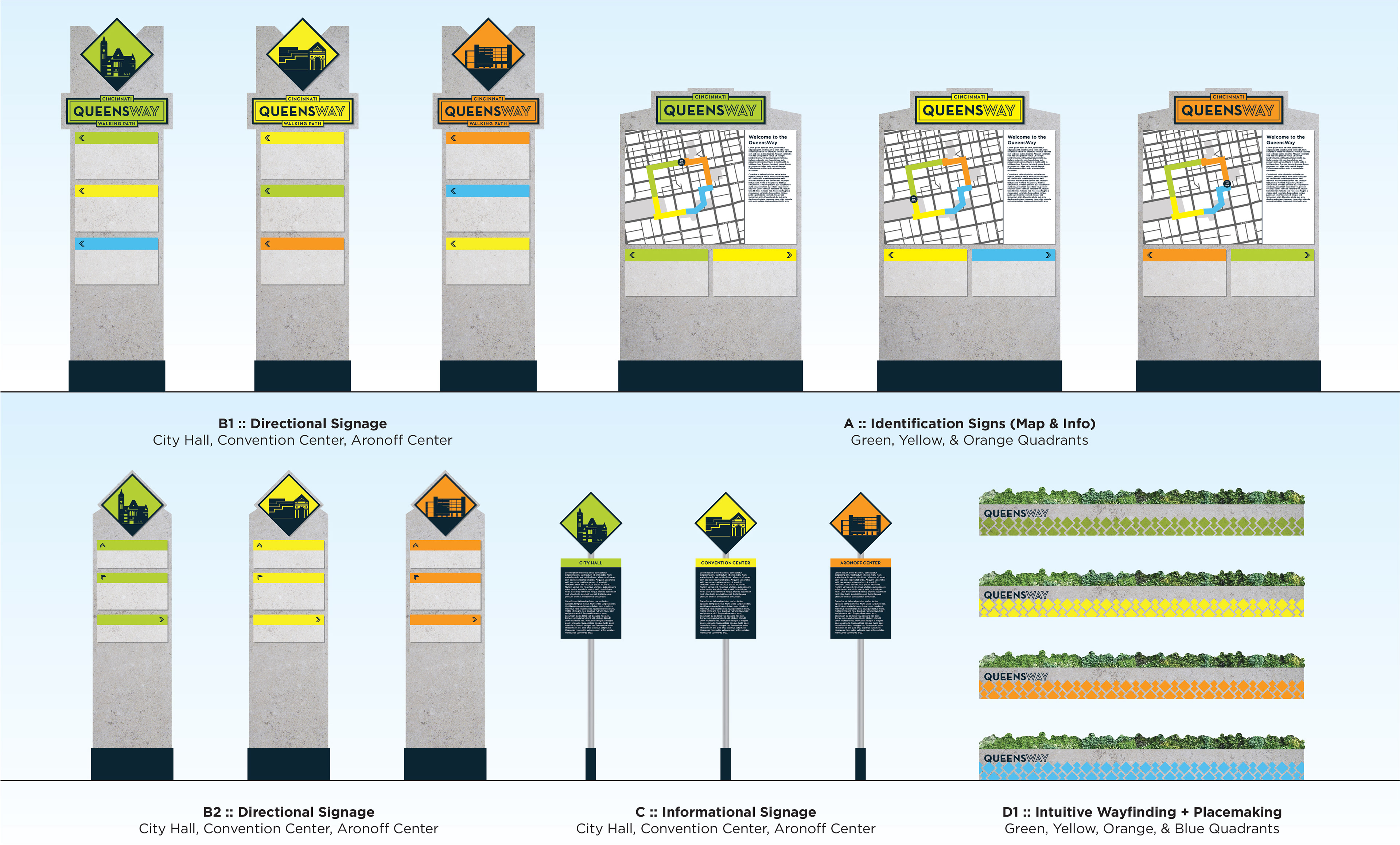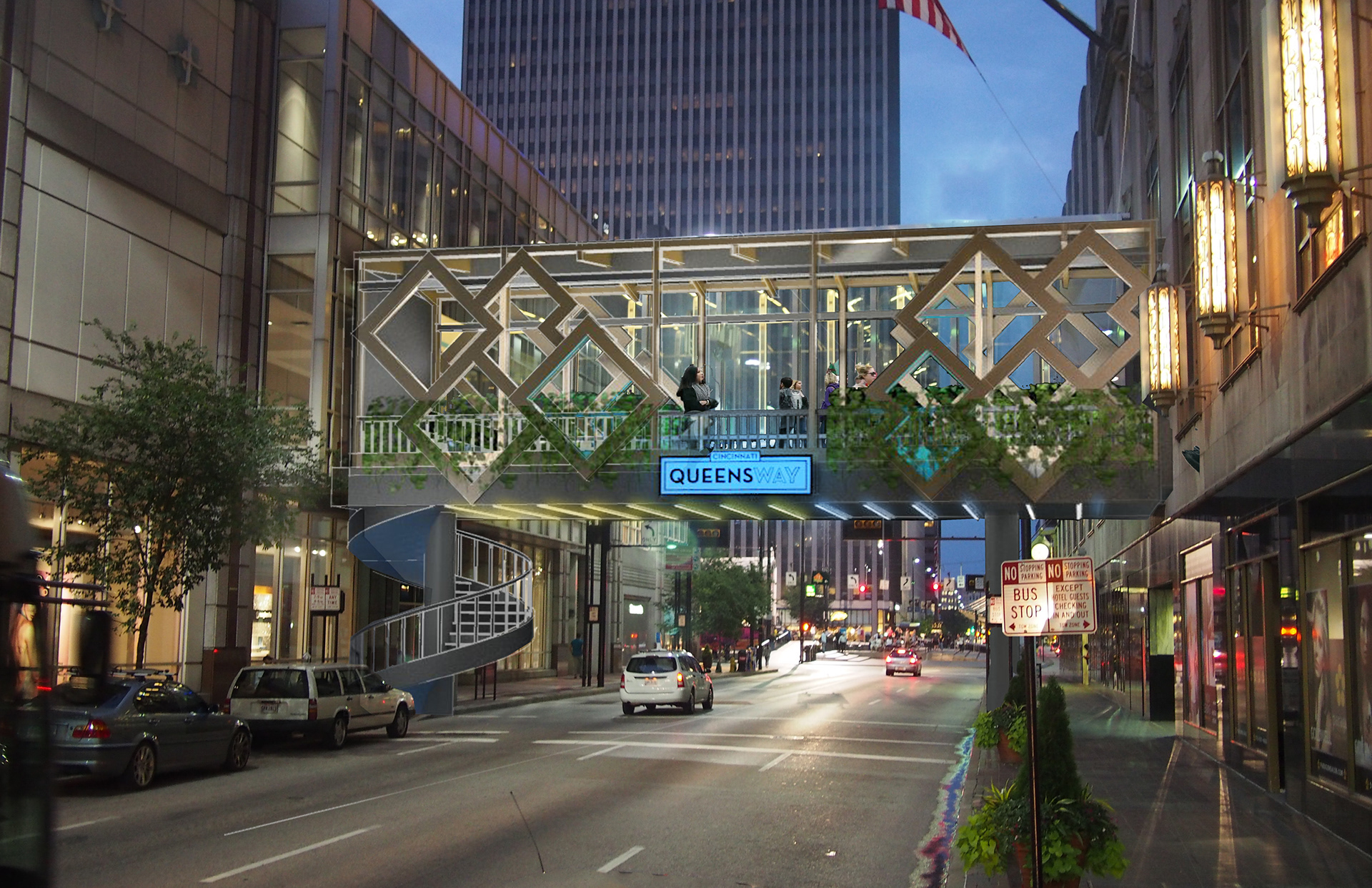 Some we surveyed said that vacancy was a big issue downtown that leads to its perception as a "barrier" for pedestrians – especially at night. The Skywalk is an obsolete system of bridges between major retailers, offices, and hotels downtown. It's great at keeping you dry when it's raining, but that's about it. Since many Skywalk bridges intersect with the Queensway path we mapped, we figured opening up the sides with some plant life and characteristic structure would make the skywalk a destination that functions similarly to New York's Highline Park. In short, the renovation meets these goals:
1. Utilize existing structures to add more natural elements to Cincinnati's business district
2. Provide an impetus for walking the Queensway
3. Incorporate Downtown Cincinnati branding expansion and pattern in exciting ways