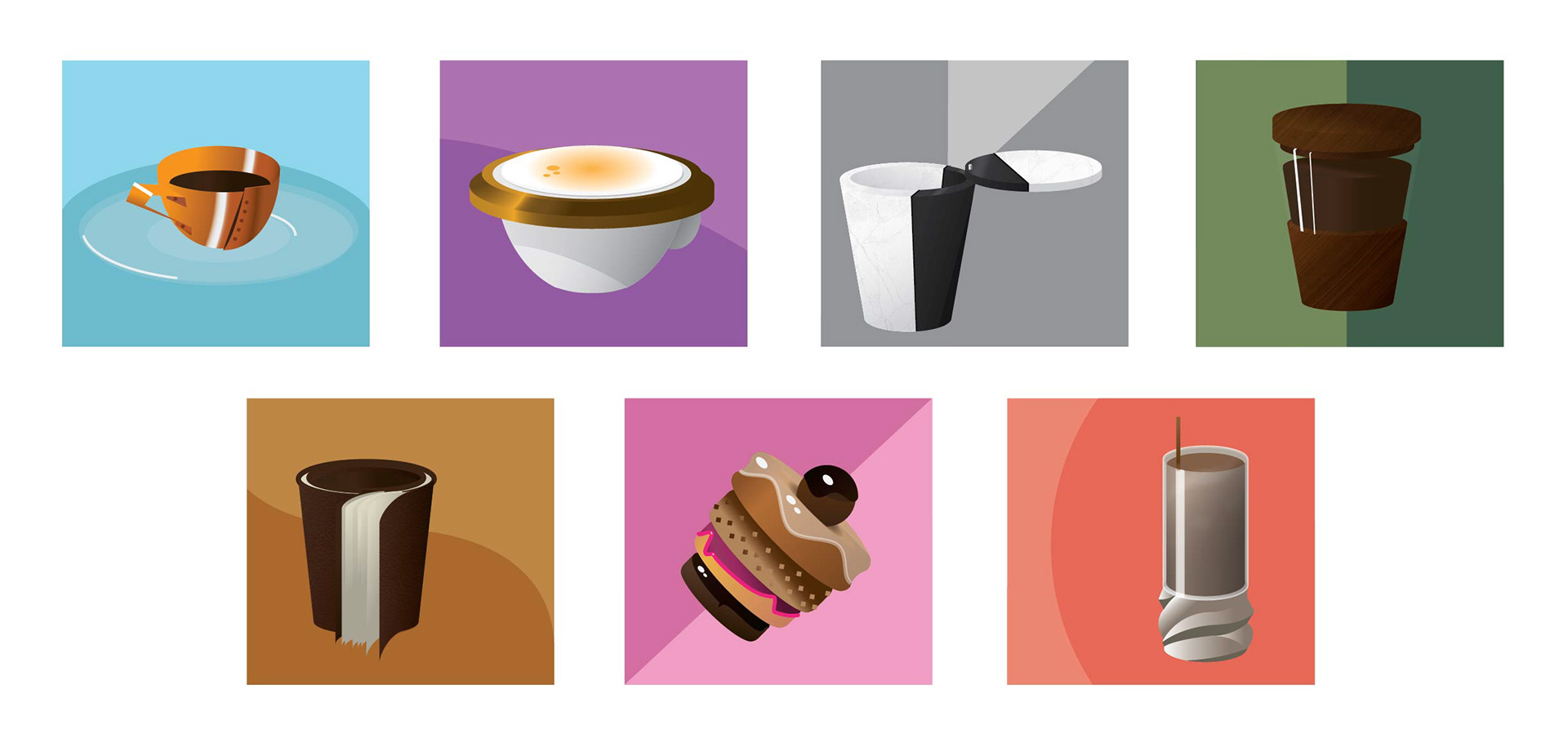 University Project — Summer 2016 
An exploration of Instagram coffee culture through iconography, applied to
a satirical cafe experience. Each icon takes a trope within the coffee tag of Instagram and imbues it in the cup, from slate and marble backgrounds to framing latte art to the ornate copper of brewing materials. The shop setup and graphics are intended to tease the special cups served to different kinds of customers.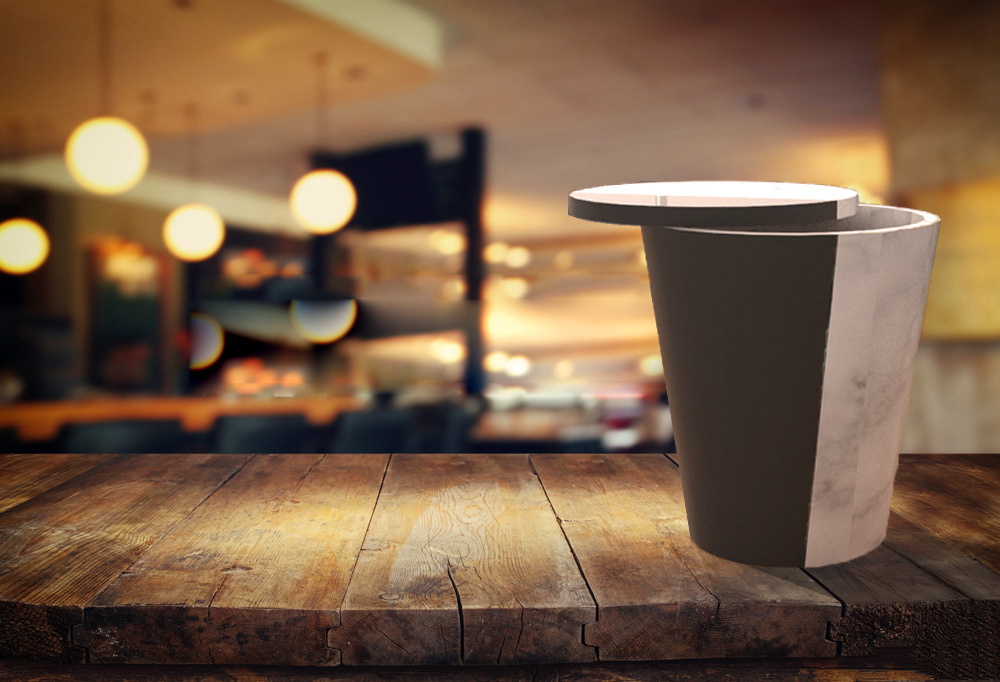 Here's how the experience works:
1. The customer enters and orders their drink.
2. The barista looks for cues that correspond to a cup — perhaps they would get this sleek slate/marble cup above if they were ordering in and were dressed extra fine in black and white.
3. They ask if the customer wants a surprise cup, and if they say yes, then

#wow!

The customer gets their drink in a custom cup!