A Bite Is Worth A Thousand Miles: 
A cooking show for the timid foodie.
Collaborative University Project – Fall 2015
In an effort to collaborate and solve a specific design problem, my team of three worked to create a travel and cooking show brand aimed at connecting timid eaters to different cuisine cultures around the world. This animation is the culmination of our efforts to create an engaging show that celebrates different cultures and cooking in an authentic way.
Each of us started the class wanting to take on the problem of low cultural awareness in citizens who haven't had personal, positive experiences with specific cultures.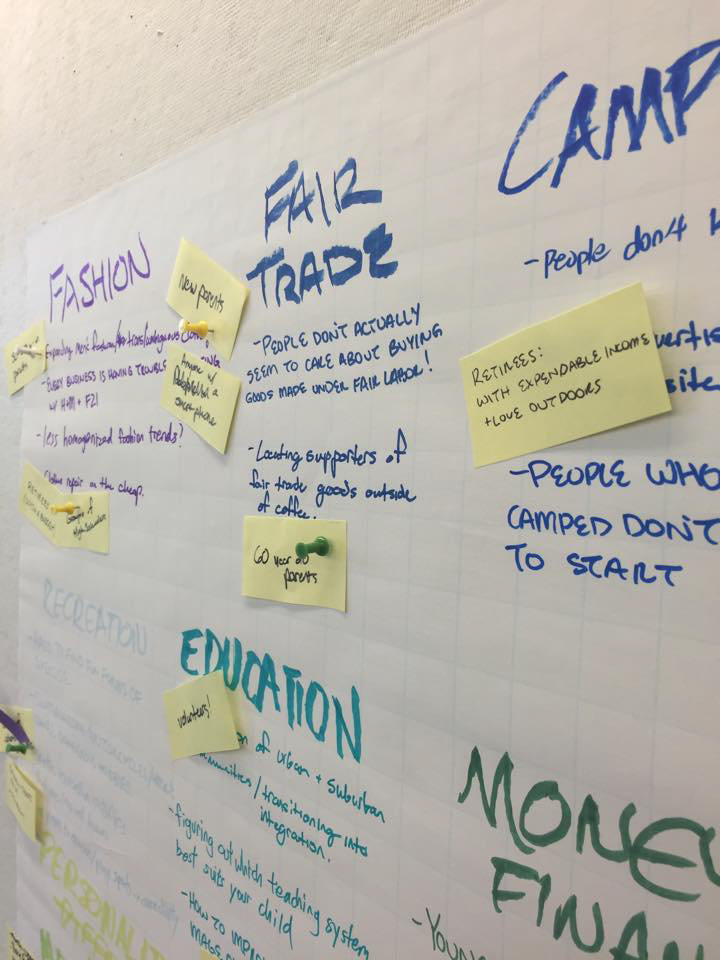 Topic Selection
Thinking back to our own experiences, we agreed that our memories of food has shaped how we view other cultures, so we focused in on how to improve the experience of eating new foods.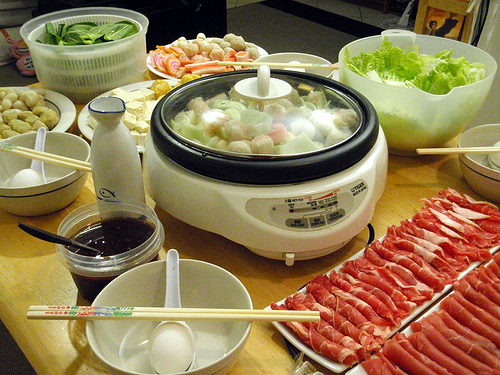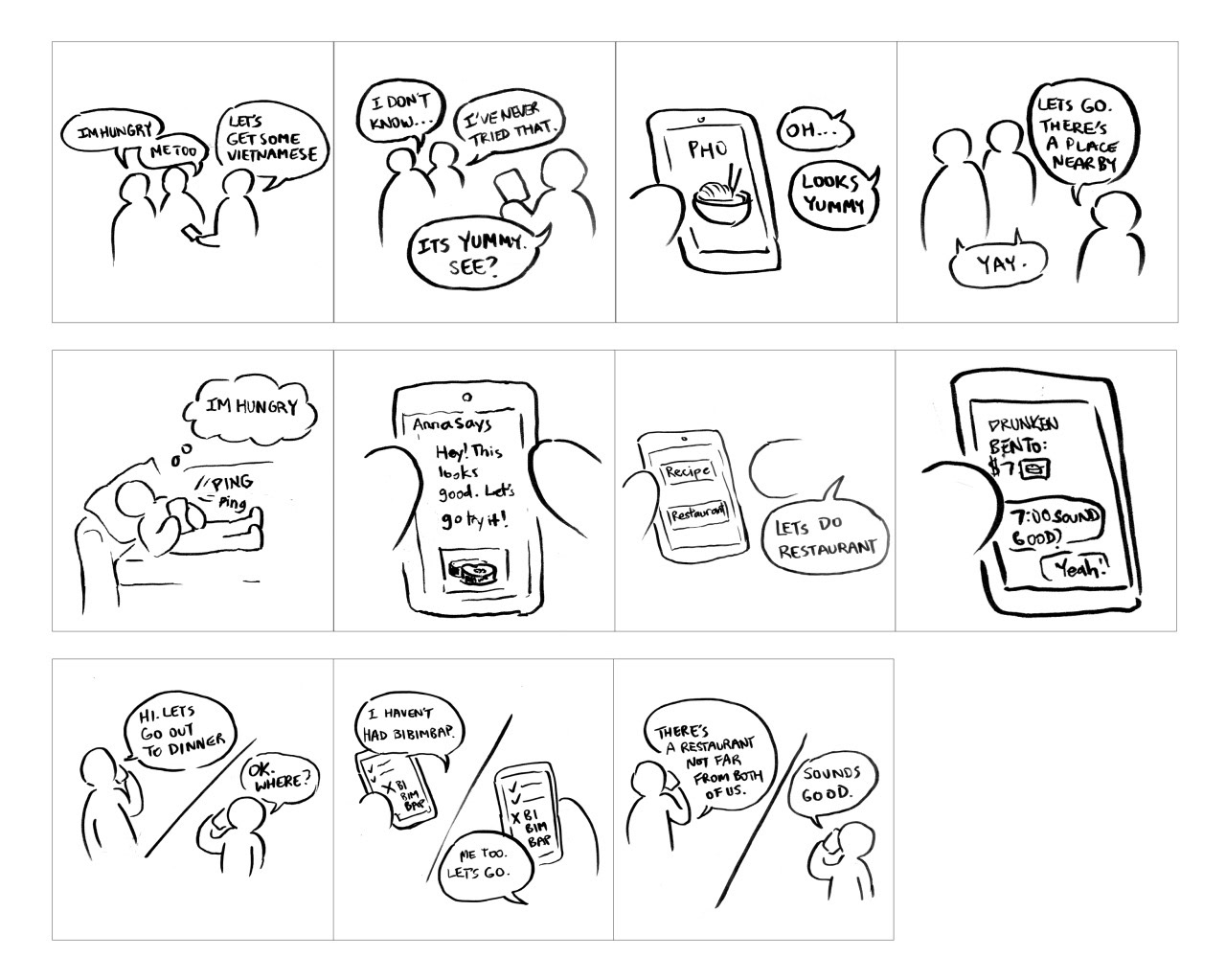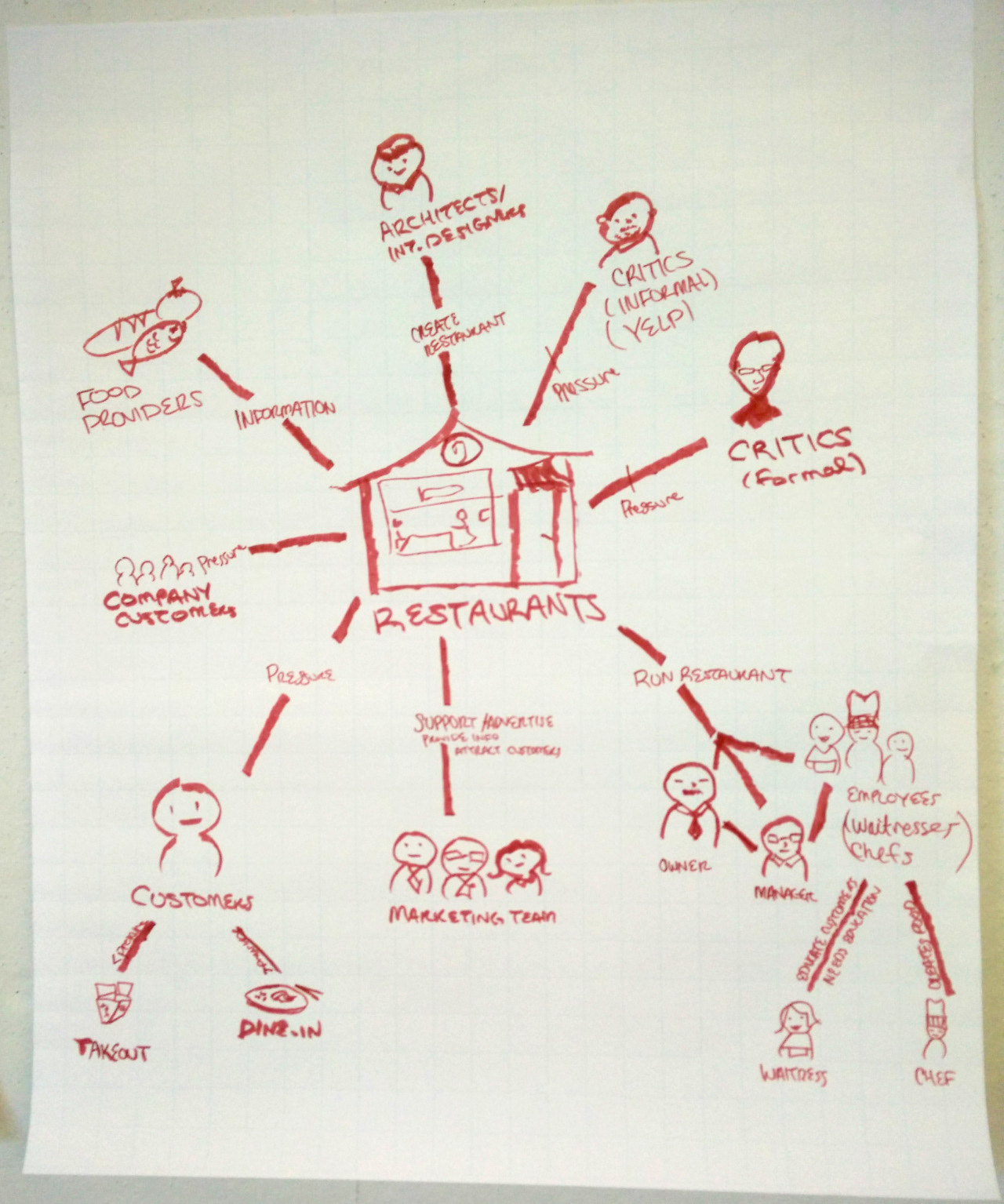 So how do we make a show? 
Though we started with lots of possibilities, we focused on making a show brand and intro that was engaging to everyone but hit on many different cultures. Our show was to feature first/second-generation chefs traveling to their family's country of origin, reuniting and cooking with their extended family.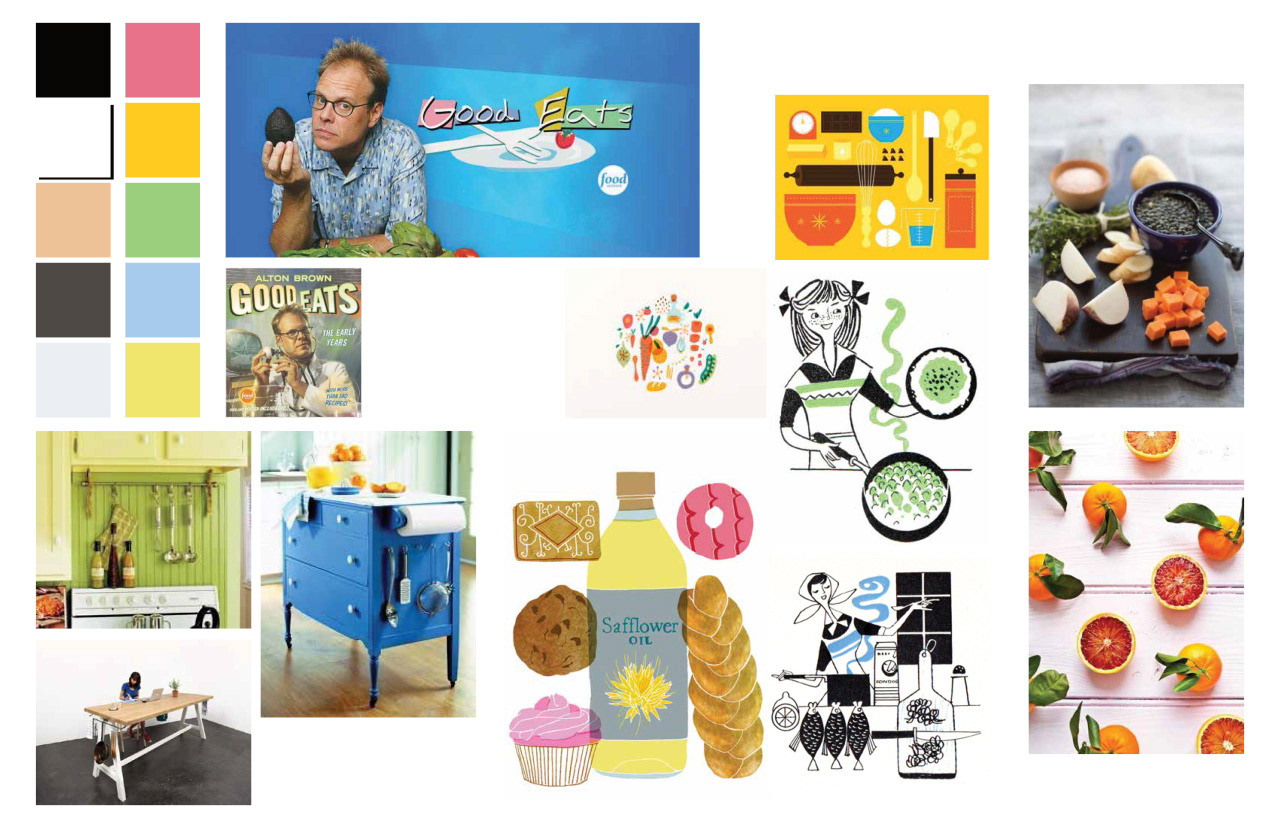 Visualizing The Brand
Factoring the format into the visual brand, it was important to connect the viewer with the feeling of a modern home-cooked meal. As such, we granted visual complexity to textures and photography while keeping our icons and type simple with vector illustrations and san-serifs.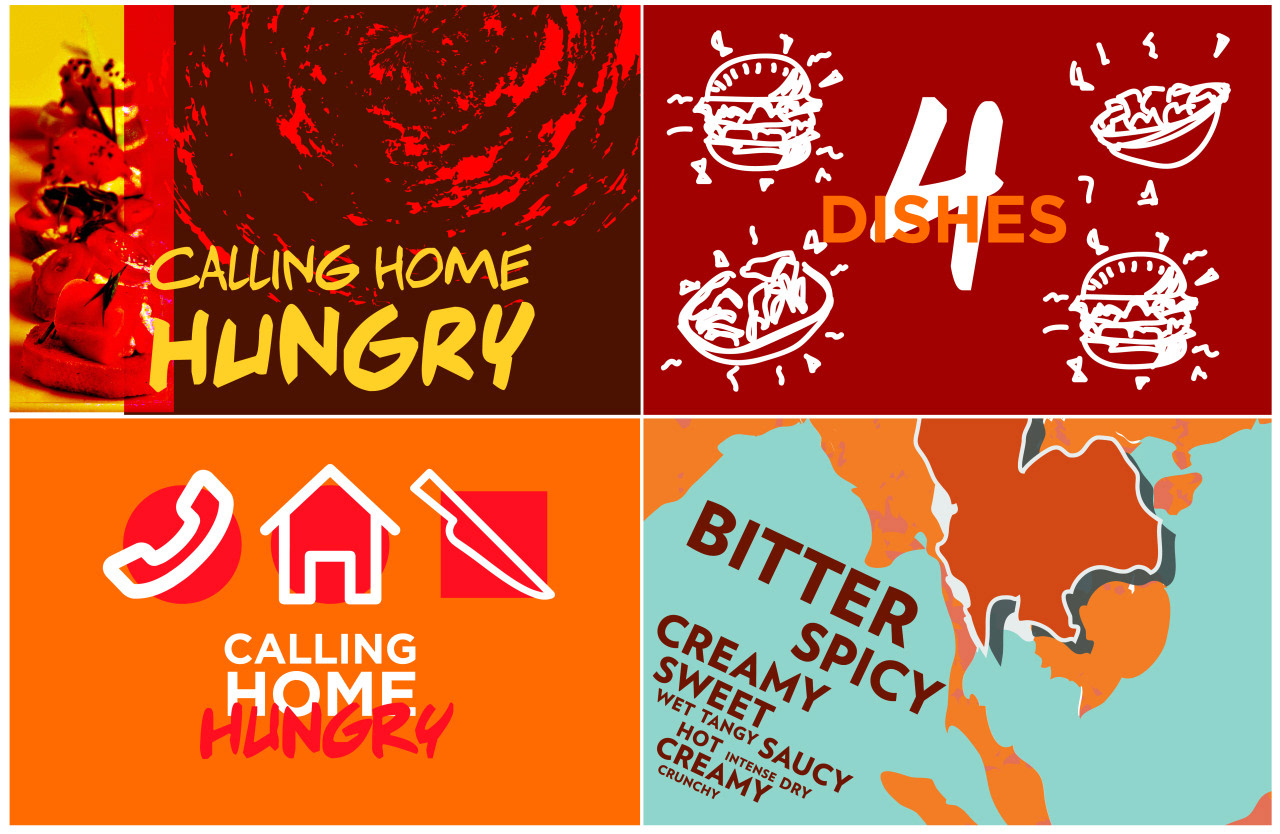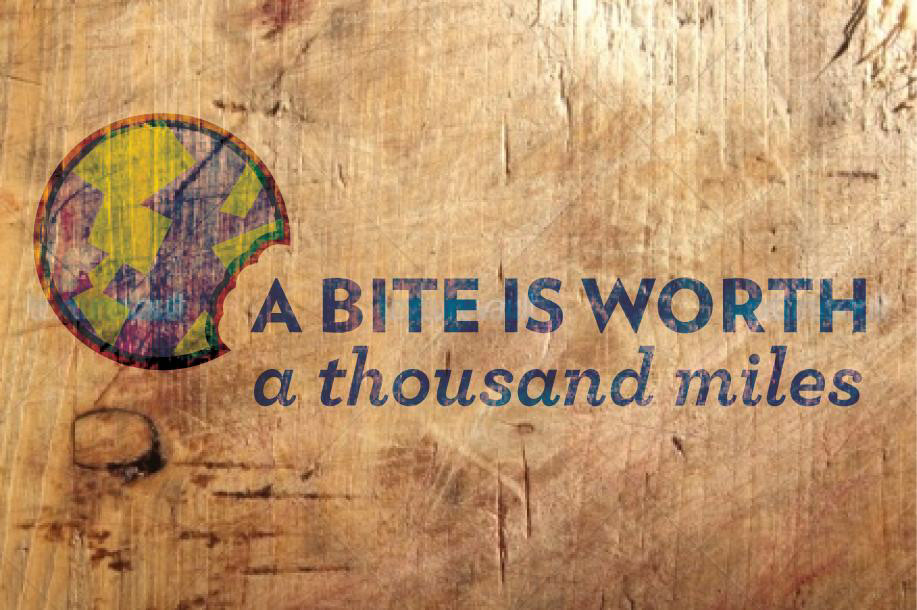 Concepts & Storyboarding
As for the show intro, we arrived at "artwork animation" through weeks of pitching different ideas to each other and other classmates. We took hints from popular shows from Food Network and travel channels in our designs, and ultimately limited ourselves to about 40 seconds to fit the standard format.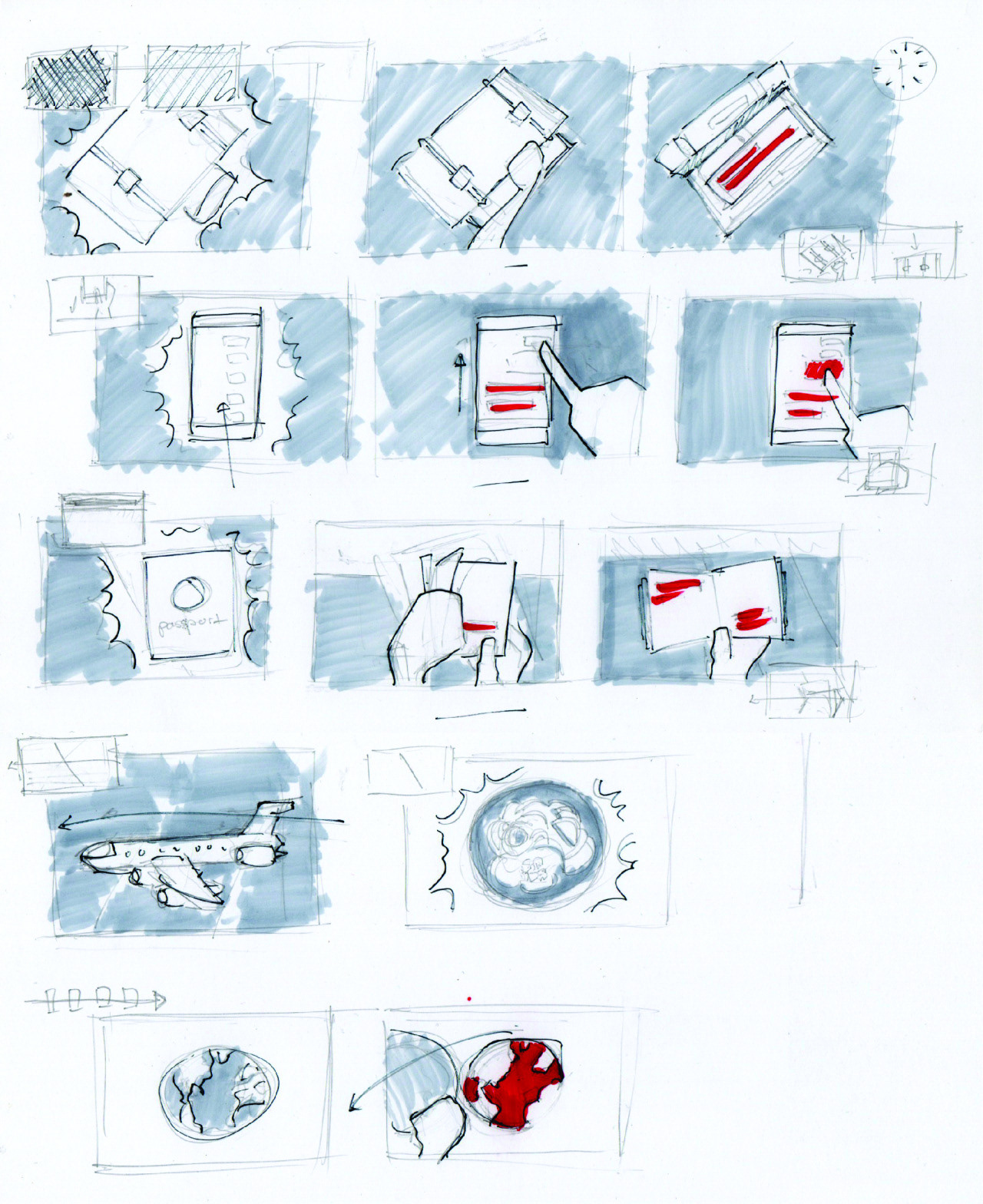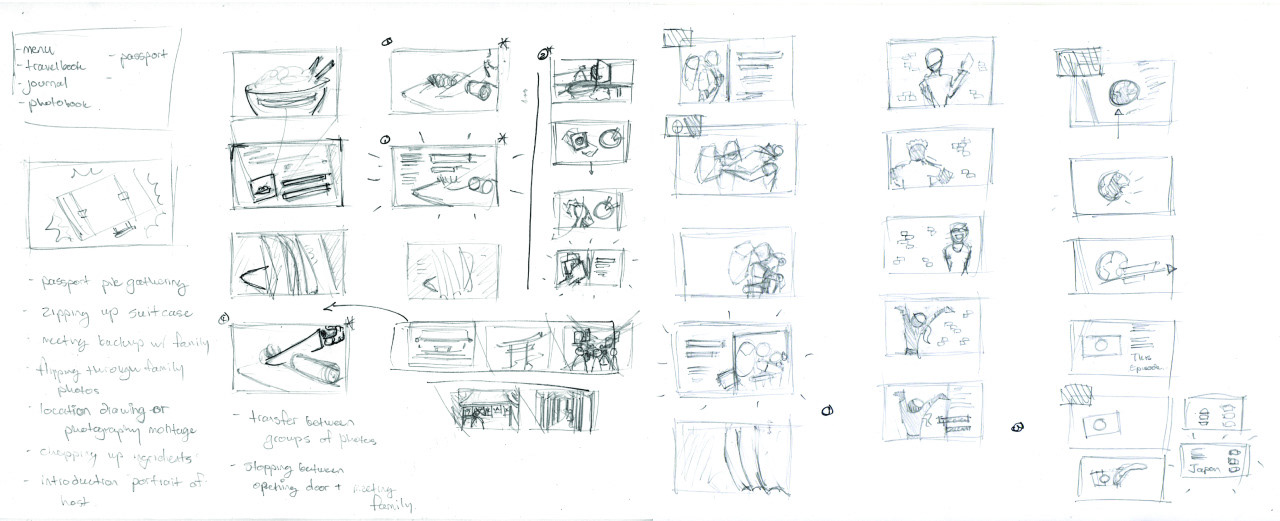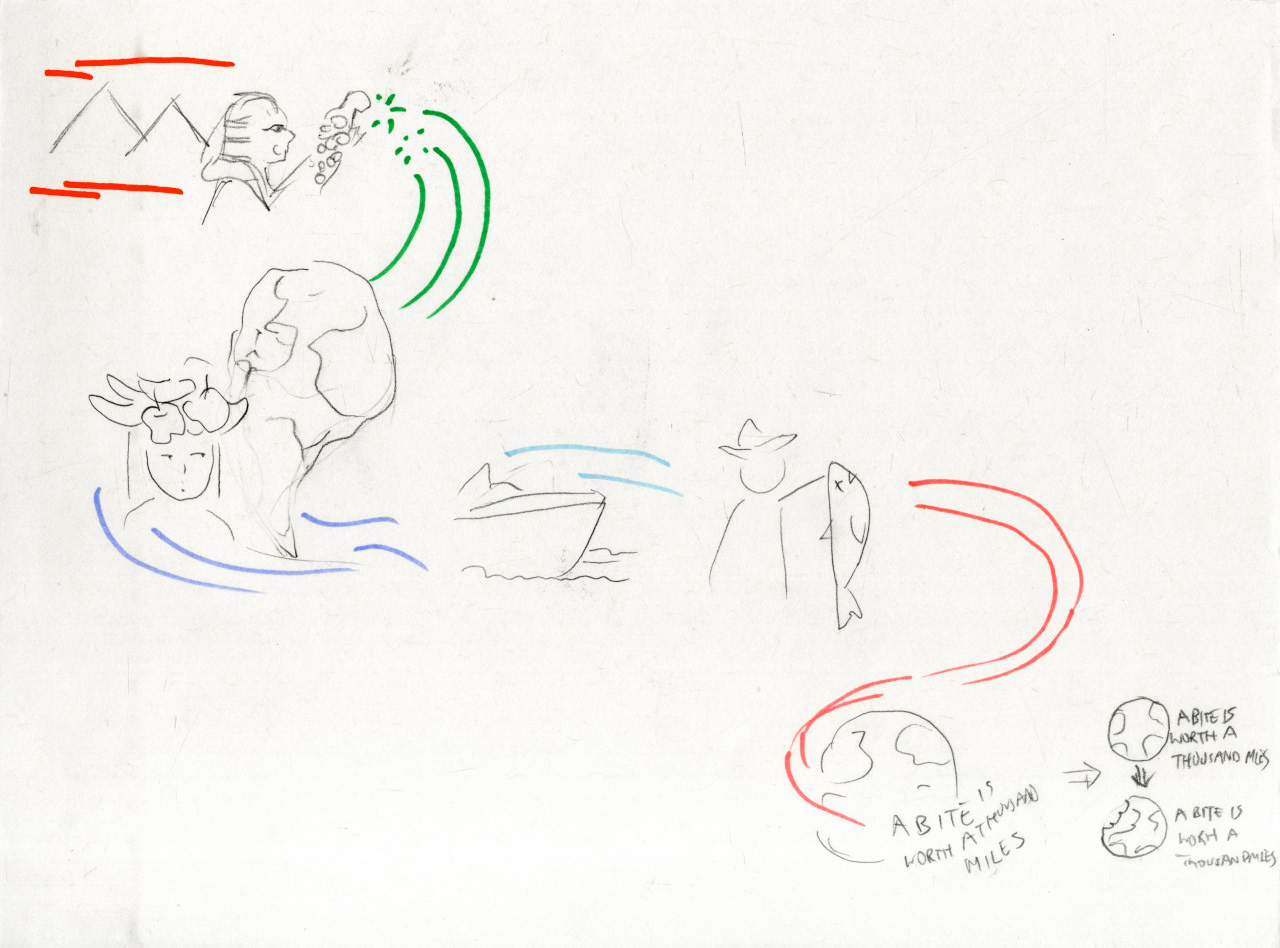 Transition to Animation
With this direction in mind, we sped through animating a collection of artwork from different countries around the globe. Taking another hint from popular food culture, we communicated different senses and made transitions with shape animations.
This left us with the final product, formatted as an ad. With more time and resources, we would have tackled more aspects of the show, but the video gives you a good taste of what the show was about.