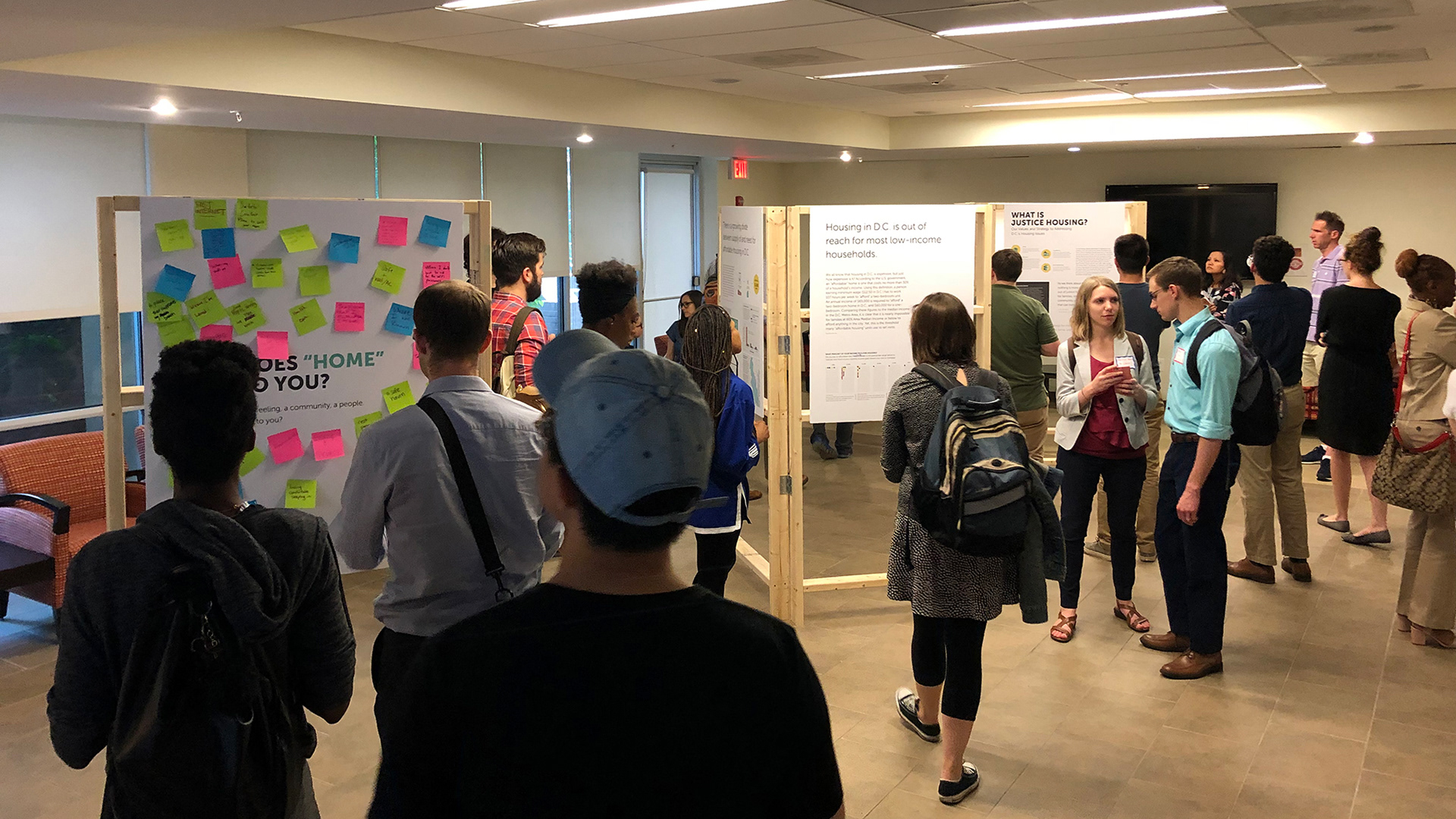 Just Homes Vision Night Exhibit
Volunteer Project, Just Homes and The District Church, May 2018
"Imagine a just city where everyone has a home. DC can be that city. And churches can get us there."
Just Homes
, an initiative by The District Church in Washington DC, aims to mobilize and equip churches to help solve the district's affordable housing crisis. The church sought out how to best use its resources to serve its community, which led a dedicated volunteer team to research and interview the work for the course of a year. I first learned about the initiative when they debuted the research findings that churches and their congregants could be part of the solution to providing more affordable housing, one of the District's biggest contemporary issues.
Eight months later, I helped director Shiri Yadlin and the rest of the leadership team organize the initiatives public debut. The "Vision Night" goals were to state issues of DC to local faith leaders and interested congregants, listen to the perspective of many who have worked on the issue for a long time, and spur conversations of how churches could get involved.

My contribution was a three step pop-up exhibit that welcomed attendees with some questions and presented key findings. I wanted to set the tone of the night while guests arrived and milled about to provide a base level of info for discussion. 

I wanted visitors to place themselves in the topic of affordable housing, so I proposed multiple interactive parts for the exhibit. Here are two examples below: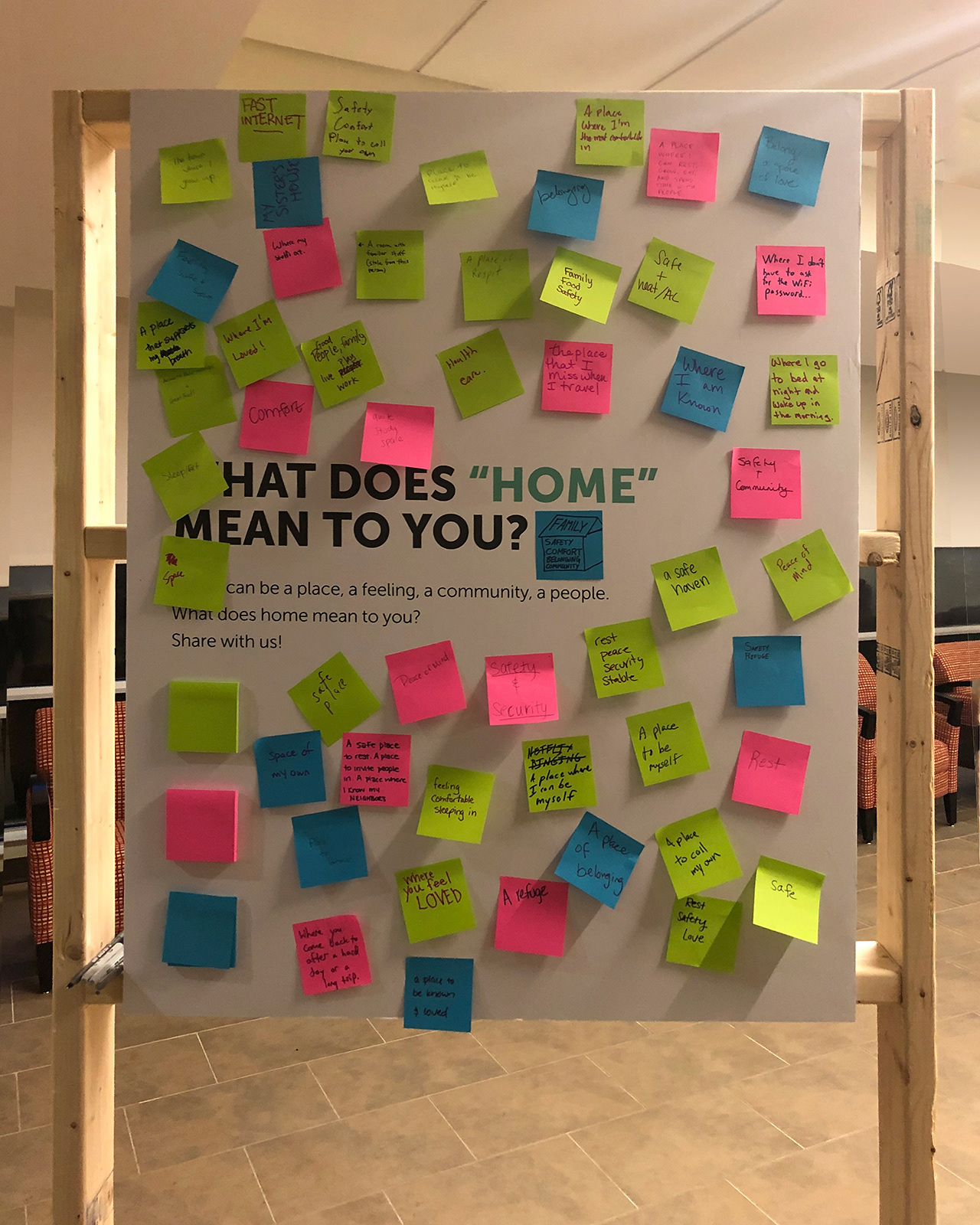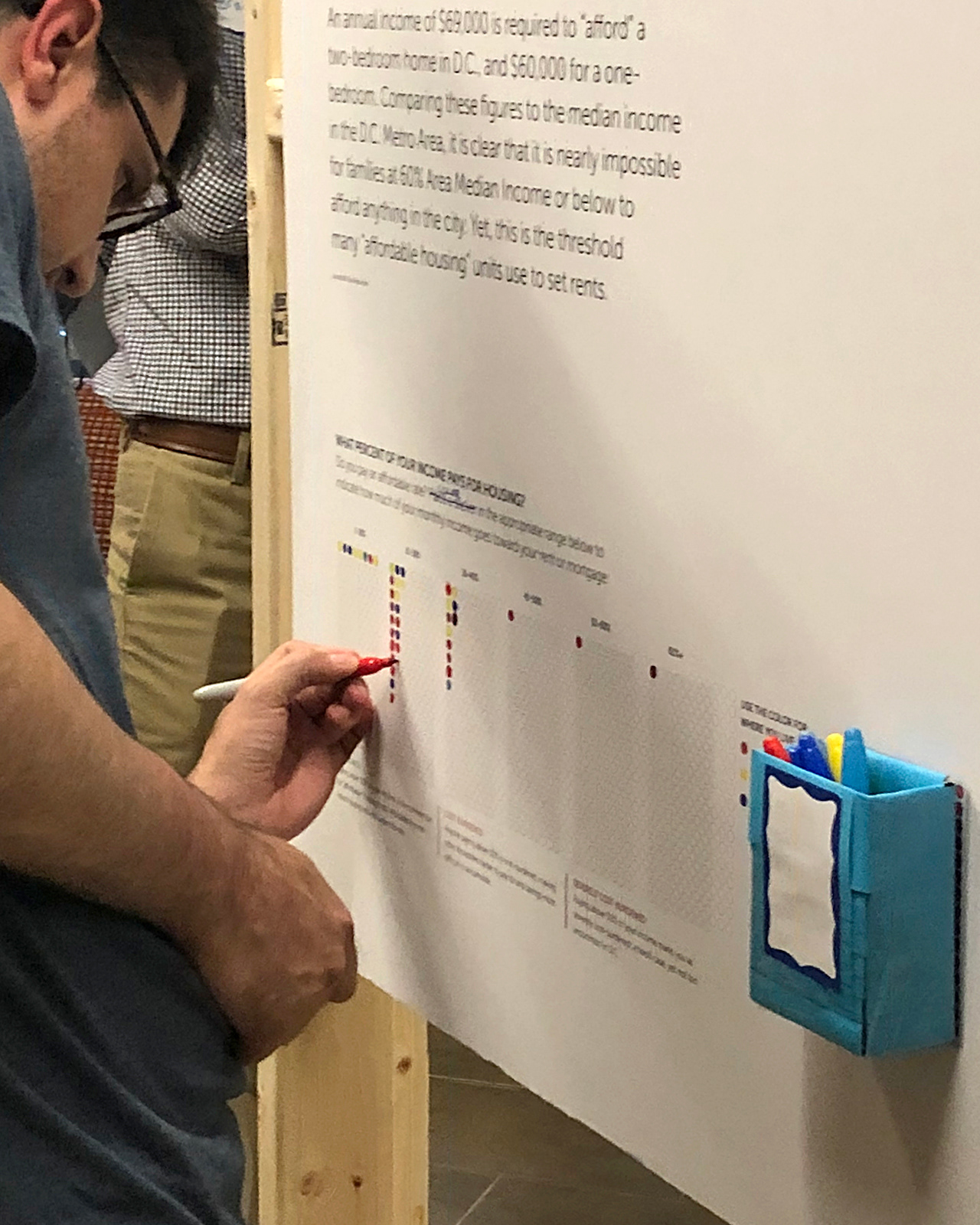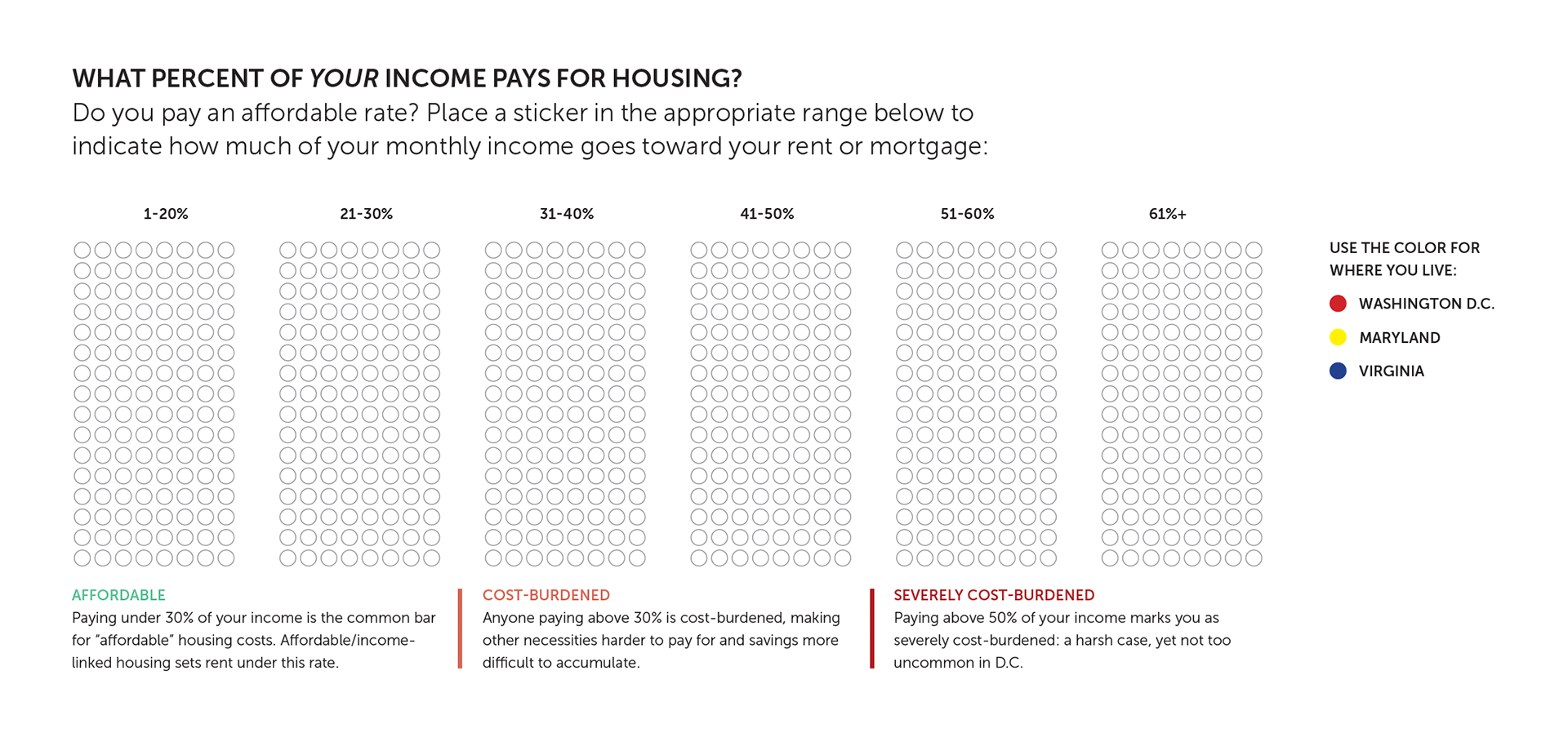 After these, two panels illustrate DC's affordable housing issues, and four panels describe the concept of "justice housing" and Just Homes' broad strategy to support it.