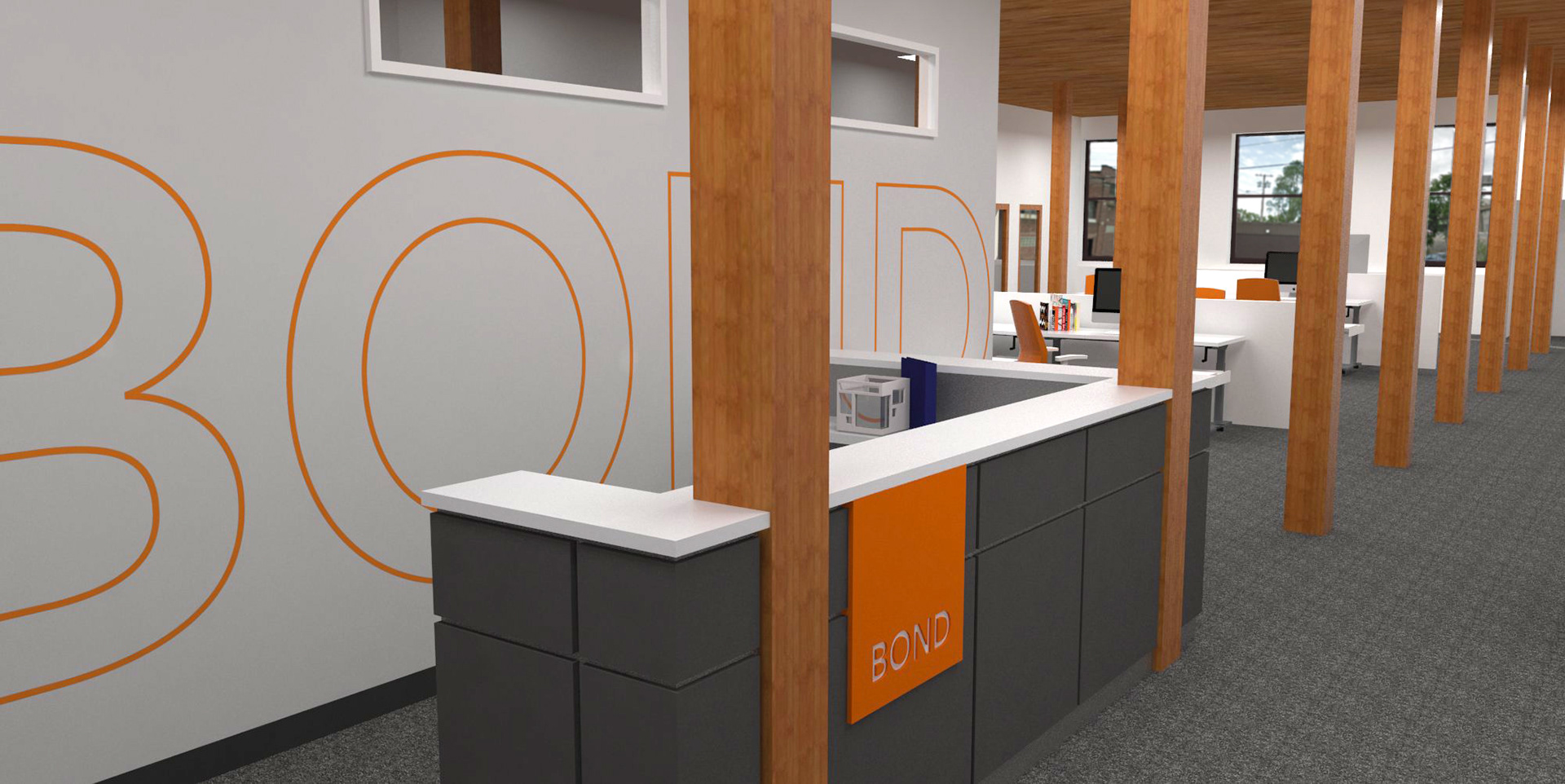 Bond Brothers Office Branding
Arrowstreet Architecture & Design – Spring 2016
The different branding elements around Bond Brothers office in
Providence, RI helped liven the neutral space with color and meaning. I tacked the concept iteration and fabrication methods in this project while working with the brand designer for Bond,

Mary Ann Guillette

. It was also a chance to practice Sketchup modeling and VRay rendering to anticipate the look of the final product.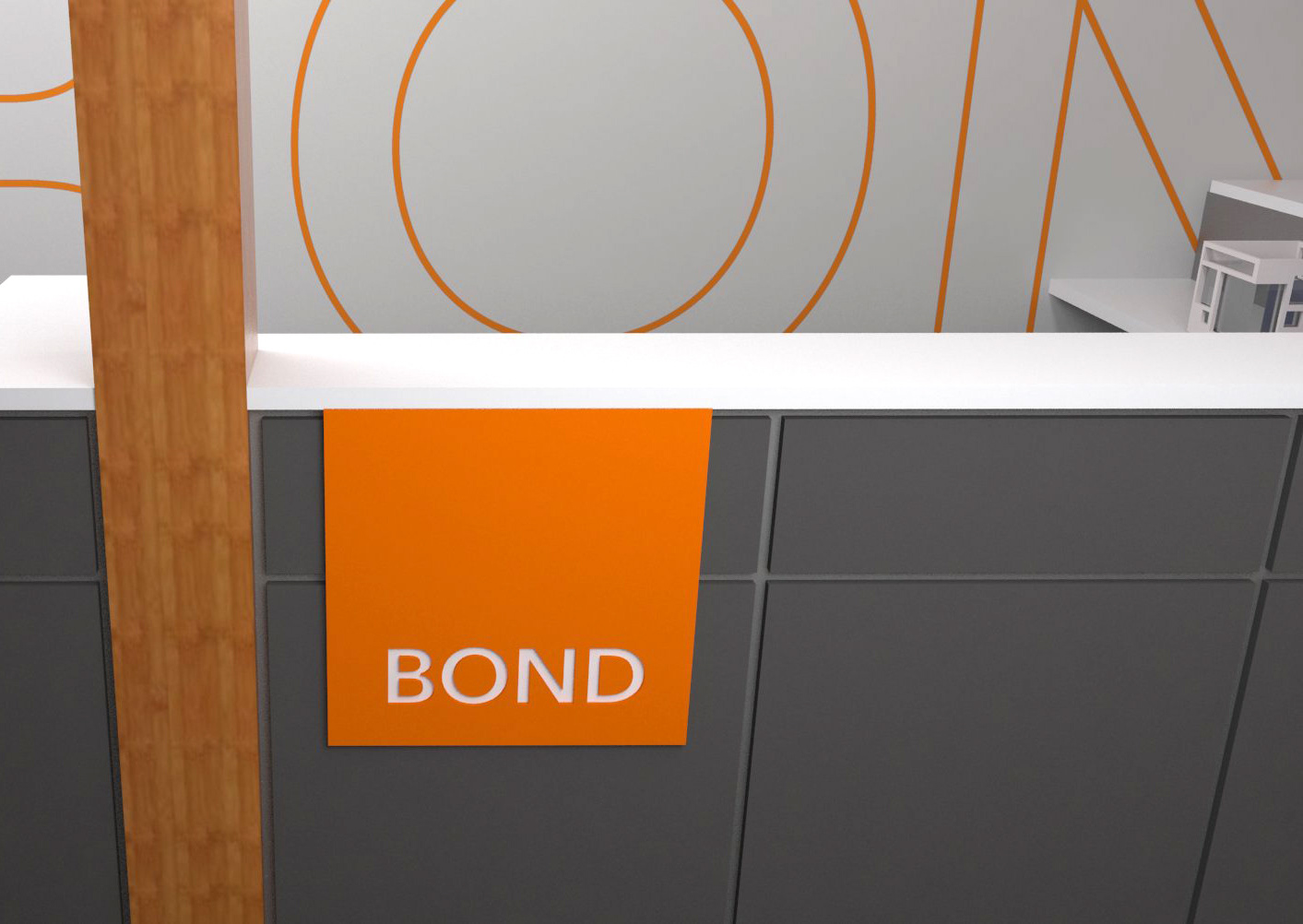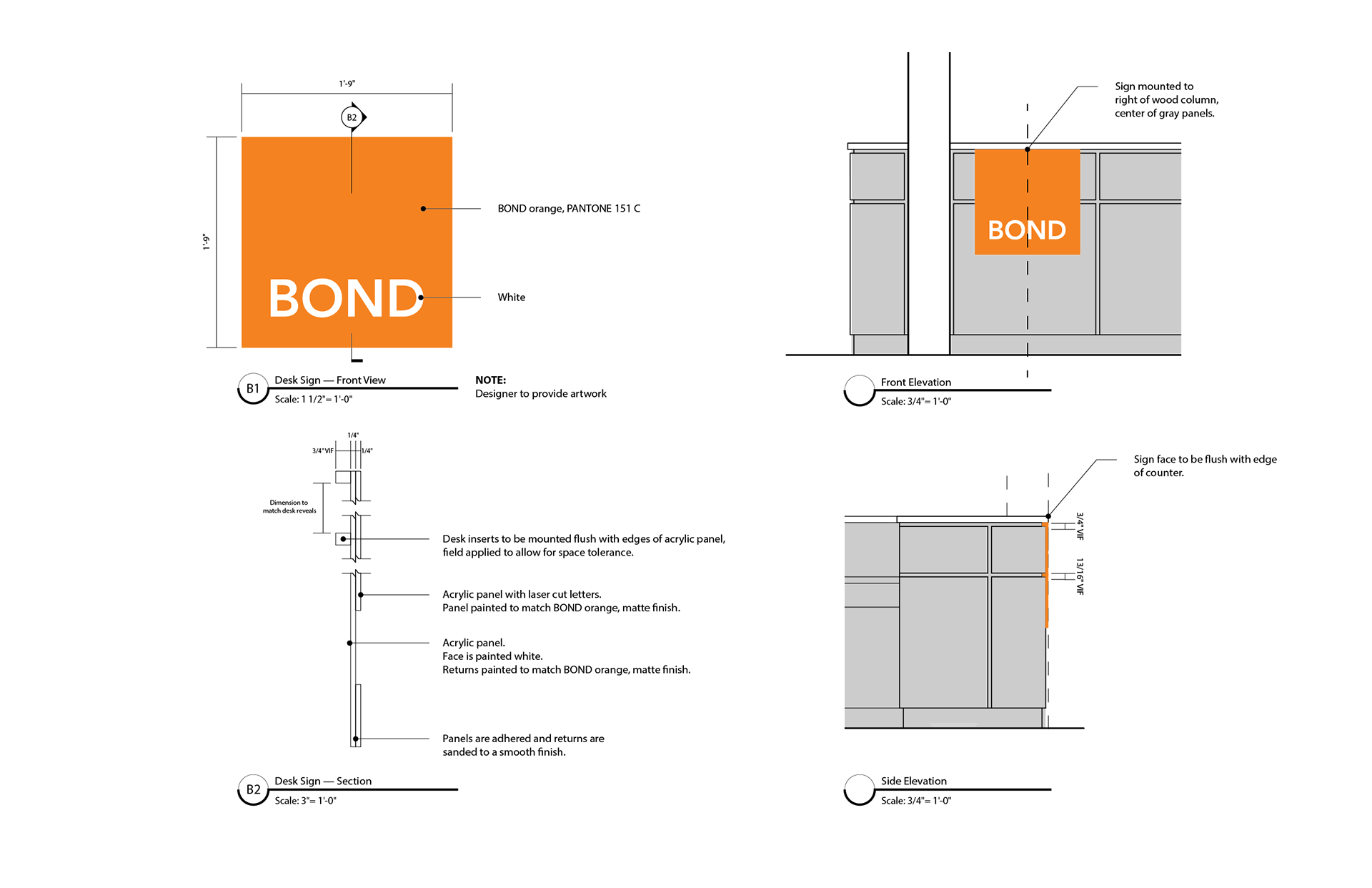 Consideration was paid to making a system with simple differences in signs and branding inspired by material from the Bond website.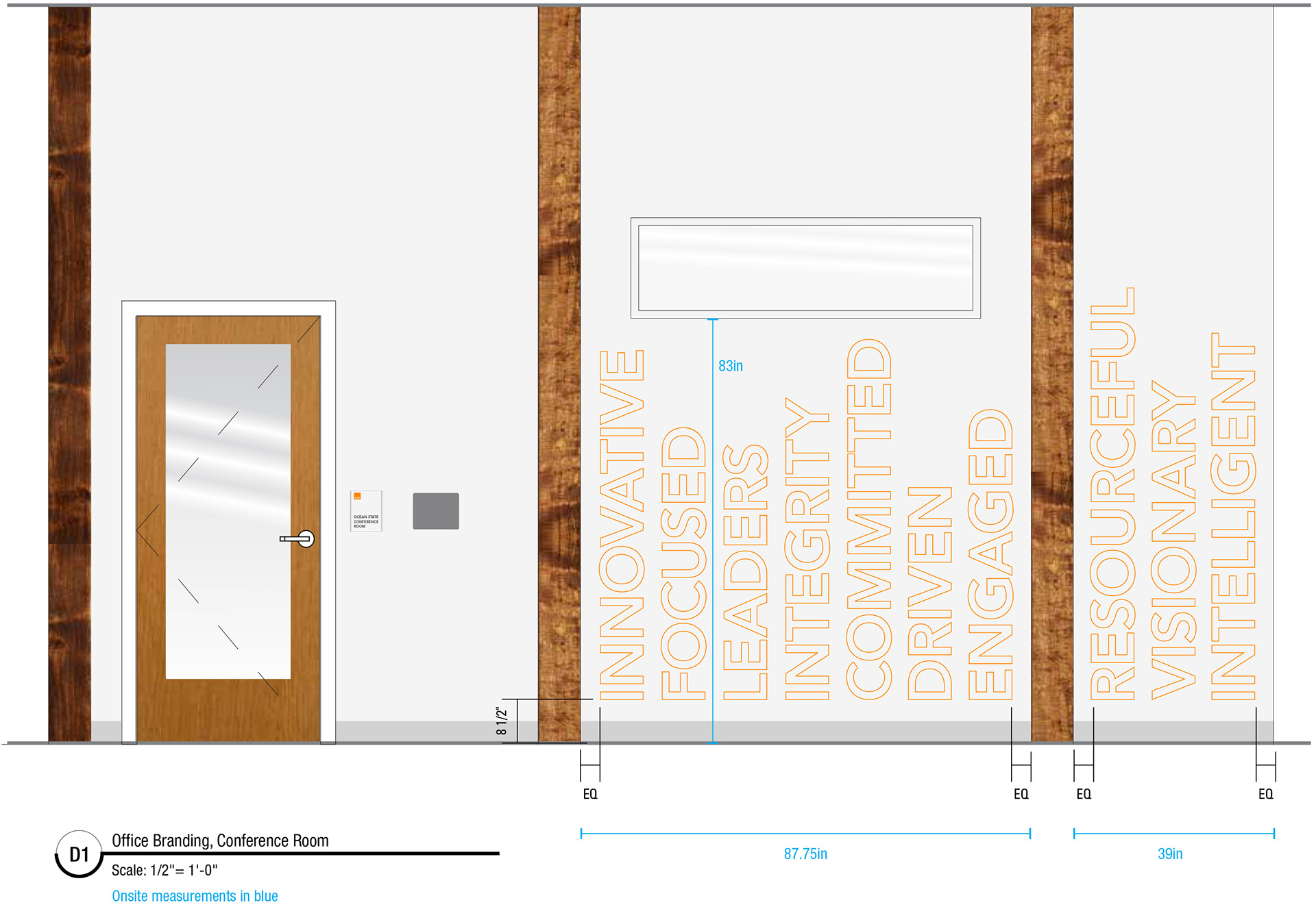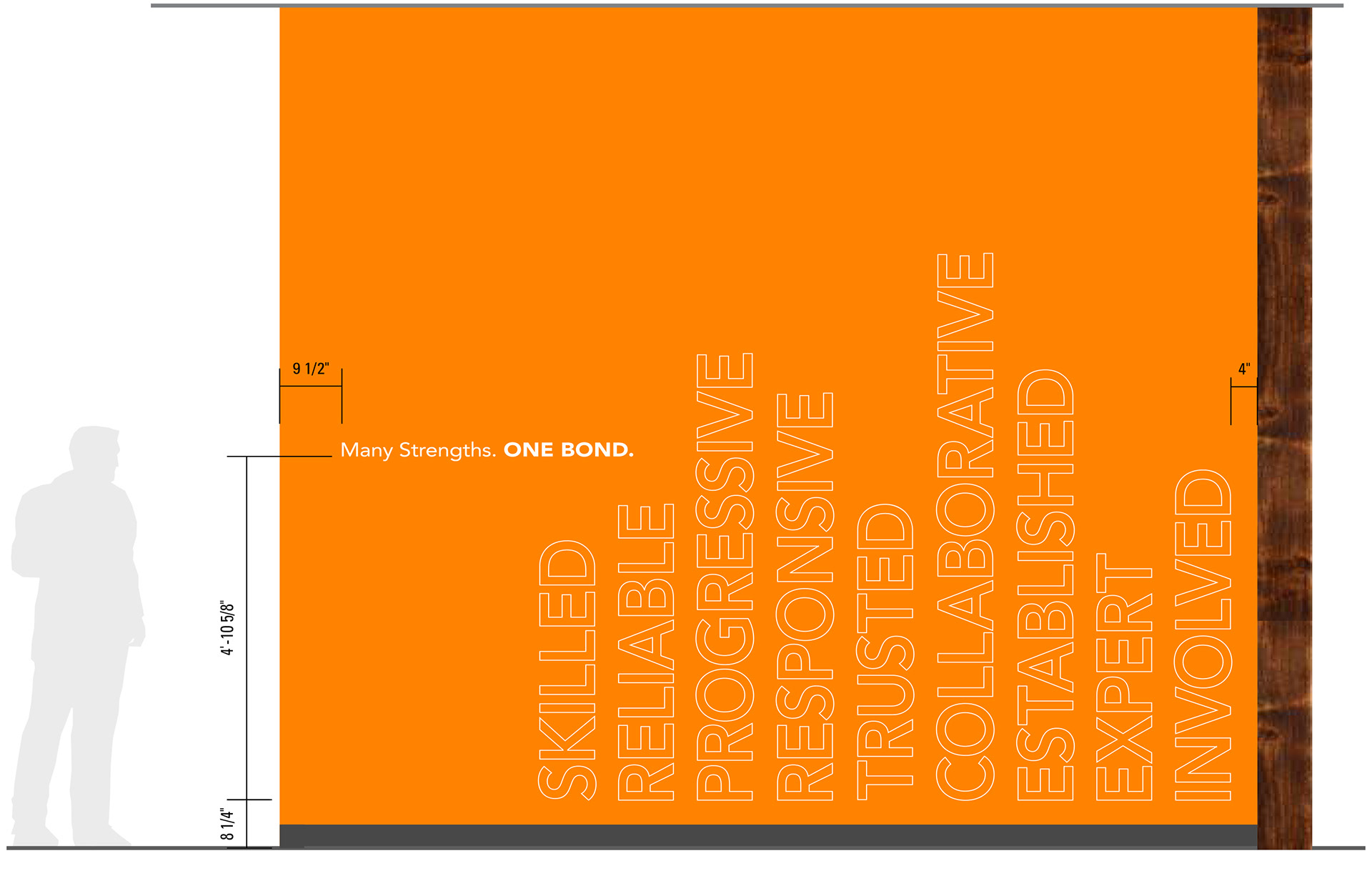 Sketchup was very useful in giving me a sense of space without requiring a site visit. The process didn't take long and I felt informed while making suggestions for signage and branding.