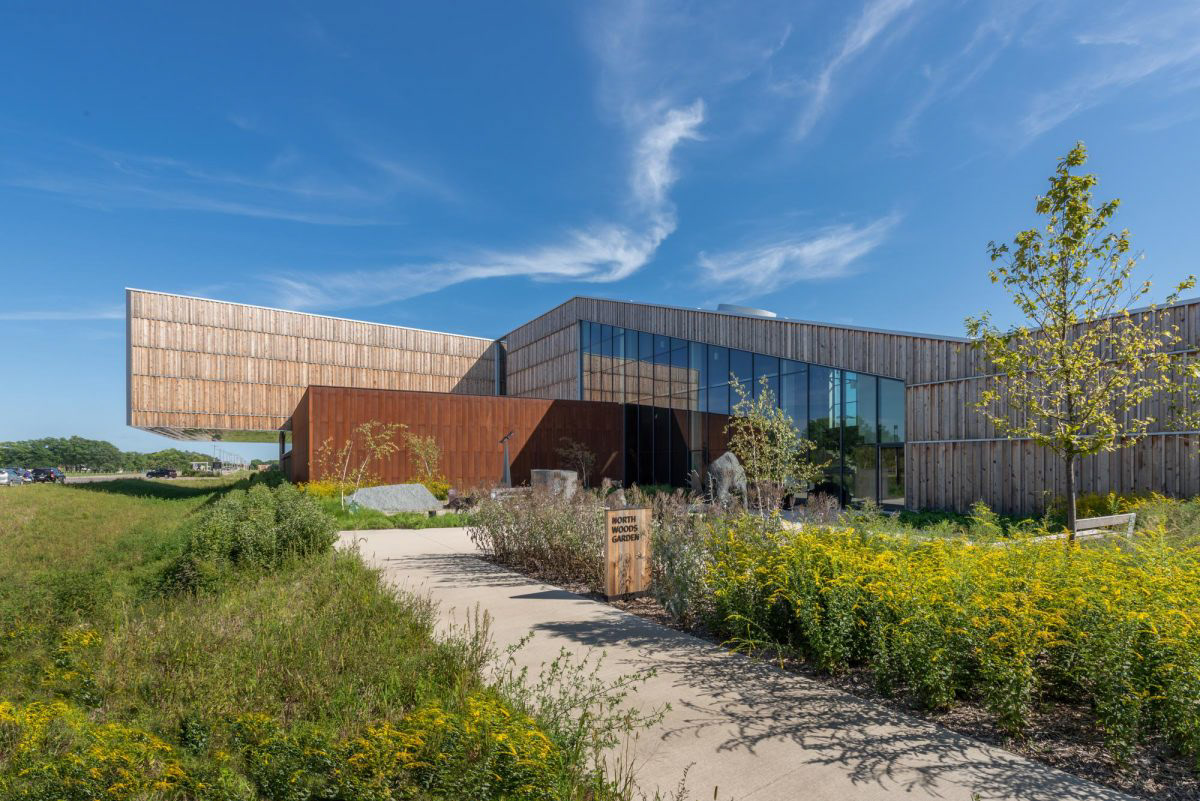 BELL MUSEUM Signage and Site Map illustration
Gallagher & Associates, Summer 2018.
The Bell Museum site has a number of ecologically-innovative aspects, like its rain gardens, bird-safe glass, and stormwater management pond. The giant sundial, mined columns of Mesabi granite, and Moose sculpture provide fun quirks to the outside environment, too. The exterior site map marks all of these and sits right by the entrance so visitors don't miss them!