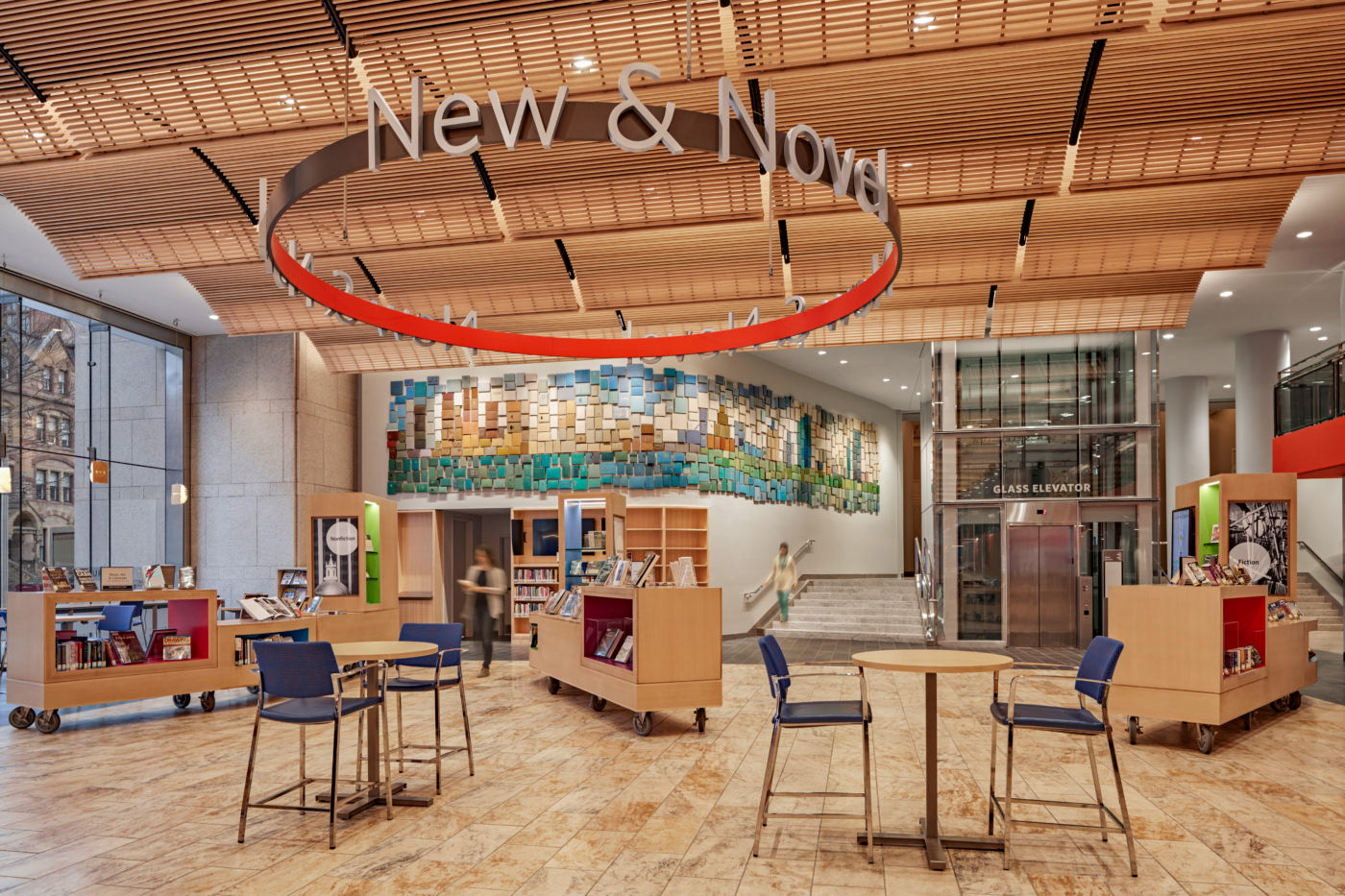 Boston Public Library Book Mosaic
Arrowstreet Architecture and Design – Spring 2016
Library photos by Robert Benson Photography (c)
The Public Library is a big landmark of Boston that's been going under some big renovations. Arrowstreet worked alongside William Rawn Architects to design the new Boylston St. lobby of the Johnson building, bring in an open atmosphere and plenty of color to match the renovations of the second floor. Part of the renovation was an update with signage and graphics throughout the lobby – a process which led to this ambitious mosaic of the Boston skyline, made with used books. 
See additional photos and process
here.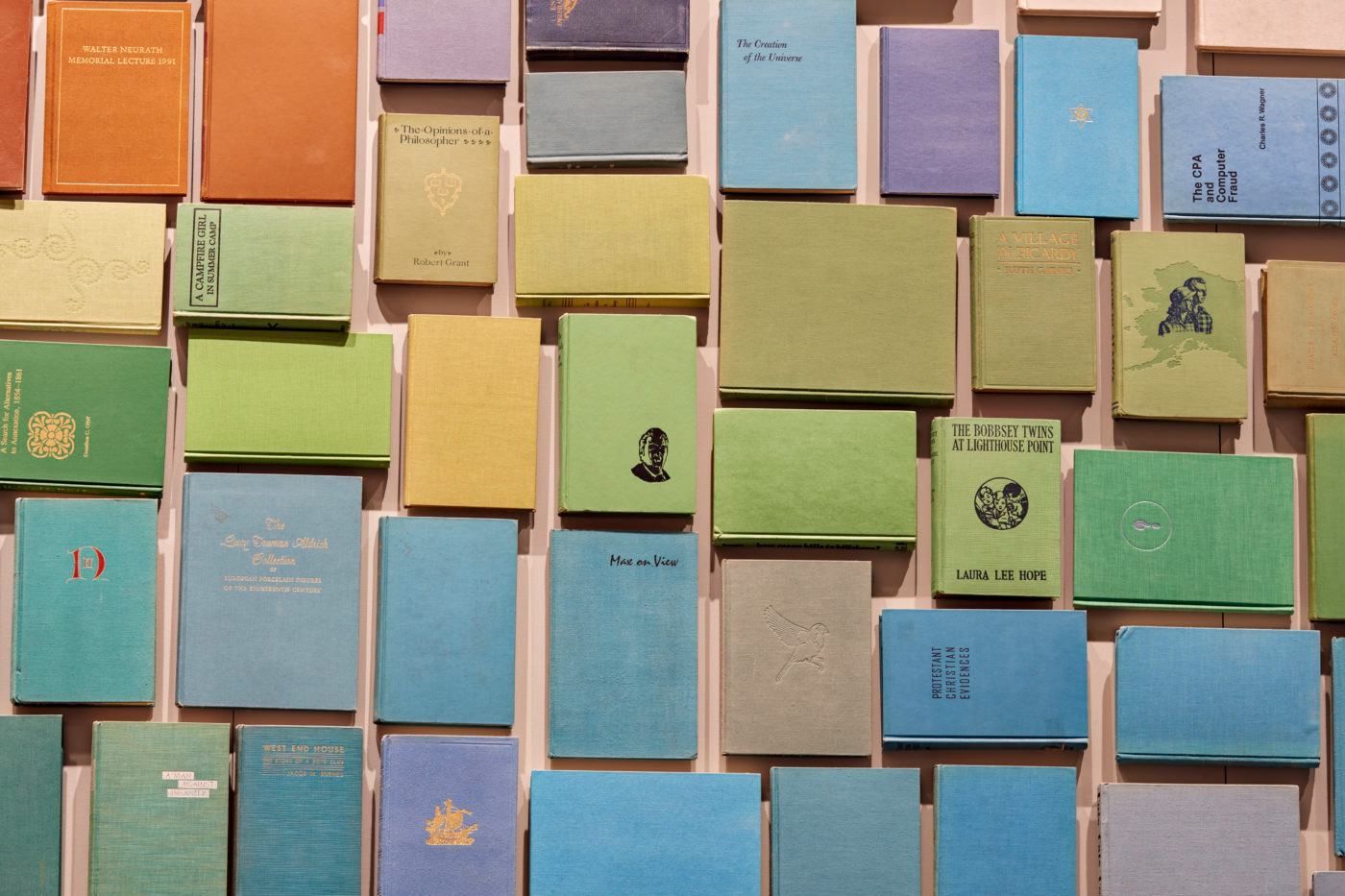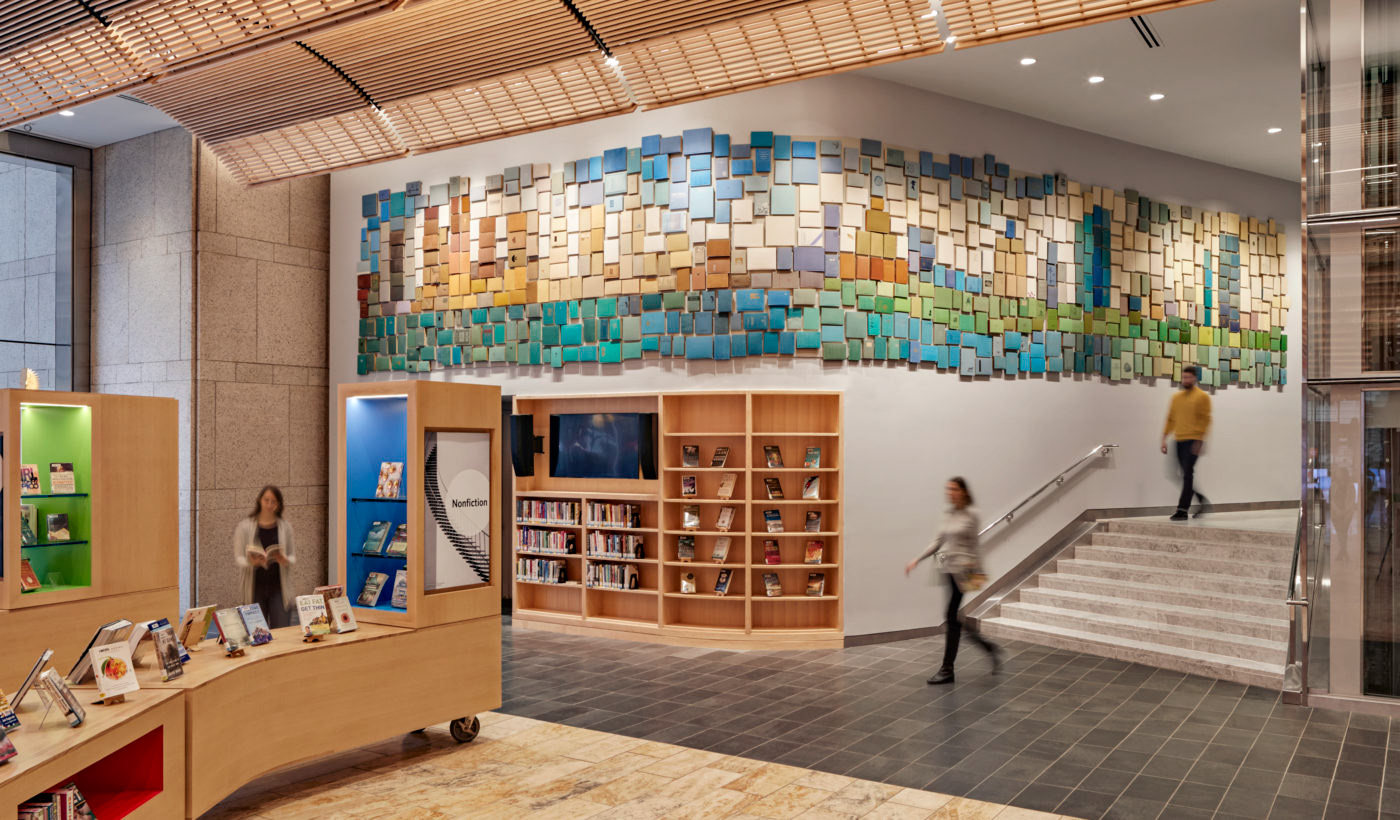 Process & Production Documentation
My role on this project encompassed the production of the mosaic, from procuring the books from a local bookstore to organizing them physically and digitally. I took on the additional task of recording the production process for a potential process video.